From Amsterdam to Den Helder to London and back to Amsterdam.
30 days at sea / in port.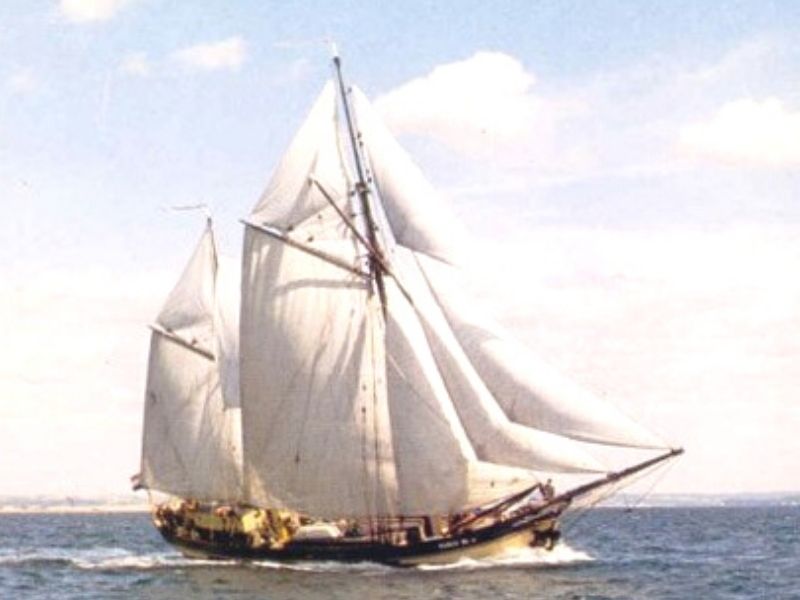 De Tukker was built in 1912 has sailed many seamiles as cargo ship and passenger vessel.
These days De Tukker can carry up to 70 cubic meters, or the equivalent of 50-70 tonnes, of cargo. And has basic accommodation for up to 12 travellers and 5 crew.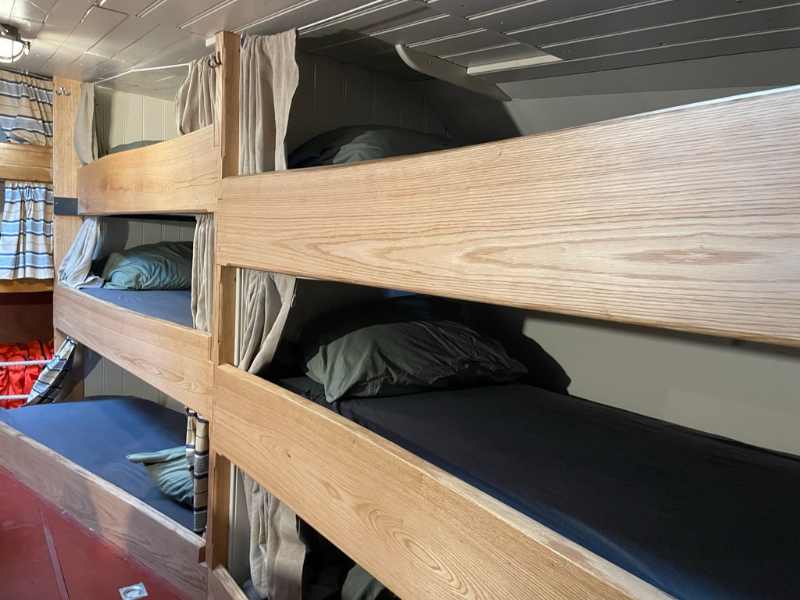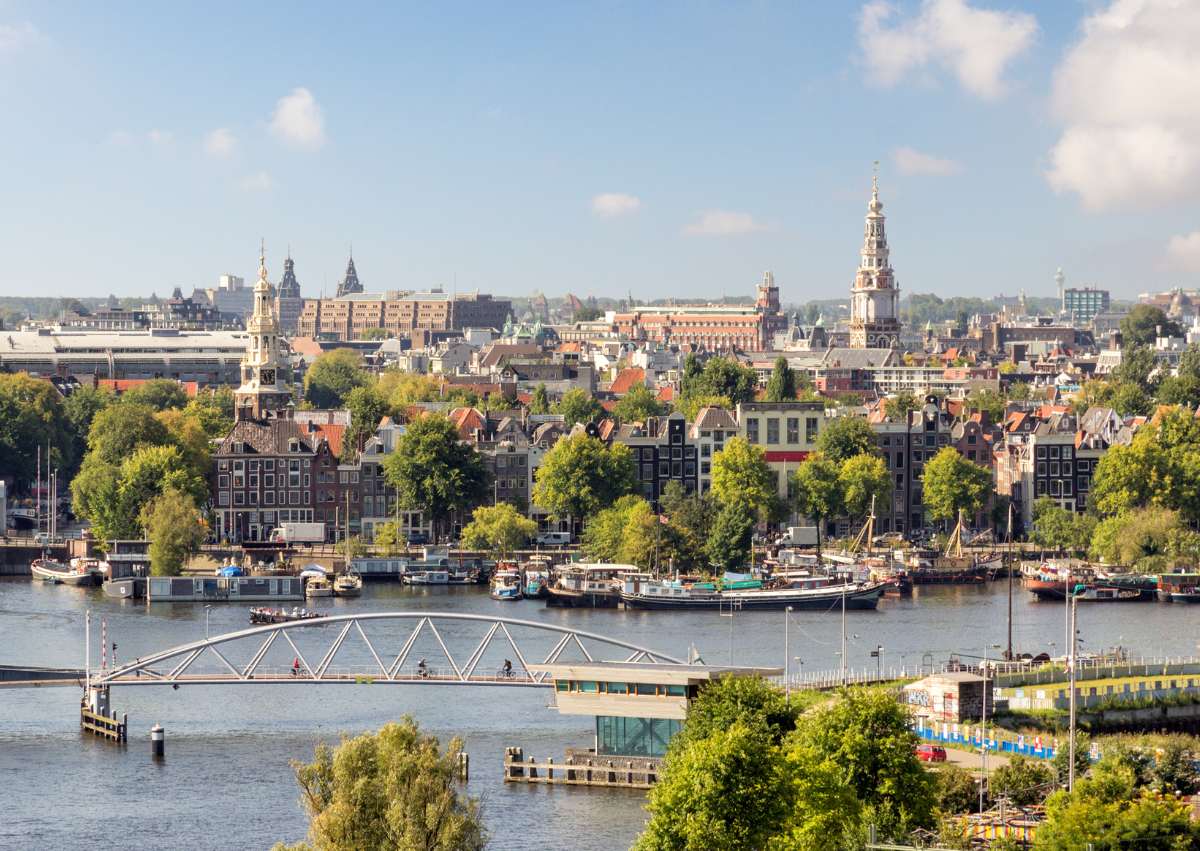 Setting sail from Amsterdam, a vibrant and historic city known for its canals and maritime heritage, you'll step aboard sailing cargo vessel De Tukker. The ship, with its impressive masts and traditional rigging, will serve as your home and means of transportation throughout this remarkable voyage. You'll have the chance to witness the bustling activity of loading and unloading goods, experiencing the practical side of sailing cargo vessels. This hands-on involvement will deepen your understanding of the importance of maritime trade and the interconnectedness of global commerce.
As you depart from Amsterdam, you'll navigate the scenic waterways, enjoying the picturesque landscapes of the Netherlands. The crew of De Tukker will guide the ship, utilizing the power of the wind and their expert sailing skills to propel you towards Den Helder.
Den Helder, located in the northern part of the Netherlands, is a strategic naval port known for its maritime significance. Upon arrival, you'll have the opportunity to explore the town and immerse yourself in its rich maritime history.
From Den Helder, the journey continues towards London, the capital city of the United Kingdom. The route will take you across the North Sea, providing ample opportunities to engage in sailing activities and help the crew operate the ship. Hoisting sails, steering the vessel, and participating in the daily routines of life at sea will offer an authentic seafaring experience.
As you arrive in London, you'll be greeted by the iconic sights and rich history of this vibrant city. Take the opportunity to explore its famous landmarks, cultural attractions, and maritime heritage.
The return journey to Amsterdam will allow you to reflect on the experiences gained during the voyage. You'll further assist the crew, learn more about sailing techniques, and enjoy the camaraderie among fellow sailors.
Throughout the entire voyage, you'll be immersed in the seafaring lifestyle, learning about navigation, weather patterns, and the intricacies of operating a sailing cargo vessel. You'll witness breathtaking sunrises and sunsets at sea, marvel at the vastness of the sea, and develop a deep appreciation for the art of sailing.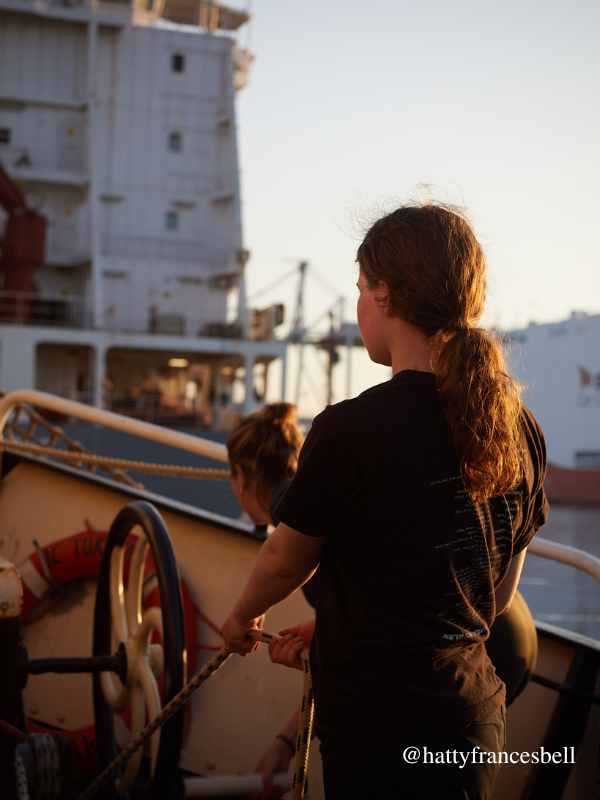 In summary, sailing aboard De Tukker from Amsterdam to Den Helder, onwards to London, and returning to Amsterdam while participating in cargo pickups and deliveries will provide a rewarding and educational experience.
This voyage offers a unique blend of adventure, cultural exploration, and hands-on involvement, allowing you to truly appreciate the beauty of sailing, the importance of maritime trade, and the camaraderie among the crew and fellow travelers.
Booking code for this voyage: AMS-AMS juli
Reservation - Sail Along - Form