By Karsten Babucke
When you are sailing there is only water around you. The watch system is in place and as you gaze at the stars in the night and hear the creak of the rigging, conversations with your crew mates turn into memories of home, coziness, and different traditions during this time of year.
Some people in the crew may start to think about family and friends on land, after adventurous weeks on the ship. The differences between previous Christmases and the one you are experiencing now come to light. But although you don't have your family around you, there is a sense of camaraderie and togetherness. It reminds us that even when we're alone, there are others and they may be experiencing similar feelings.
You have each other.
When Christmas Eve comes around it becomes magical. The captain might organize a Secret Santa, like one might do with colleagues or friends at home. So, you make or find an improvised gift in the following days for other crew members.
The cook might make a three-course meal for Christmas and New Year and this would be very special on a ship in the middle of the ocean.
On the evening itself everyone on board puts their best clothes on and although it may be an unusual Christmas, it is also beautiful. Even far away from family and home there is an opportunity to have a good time.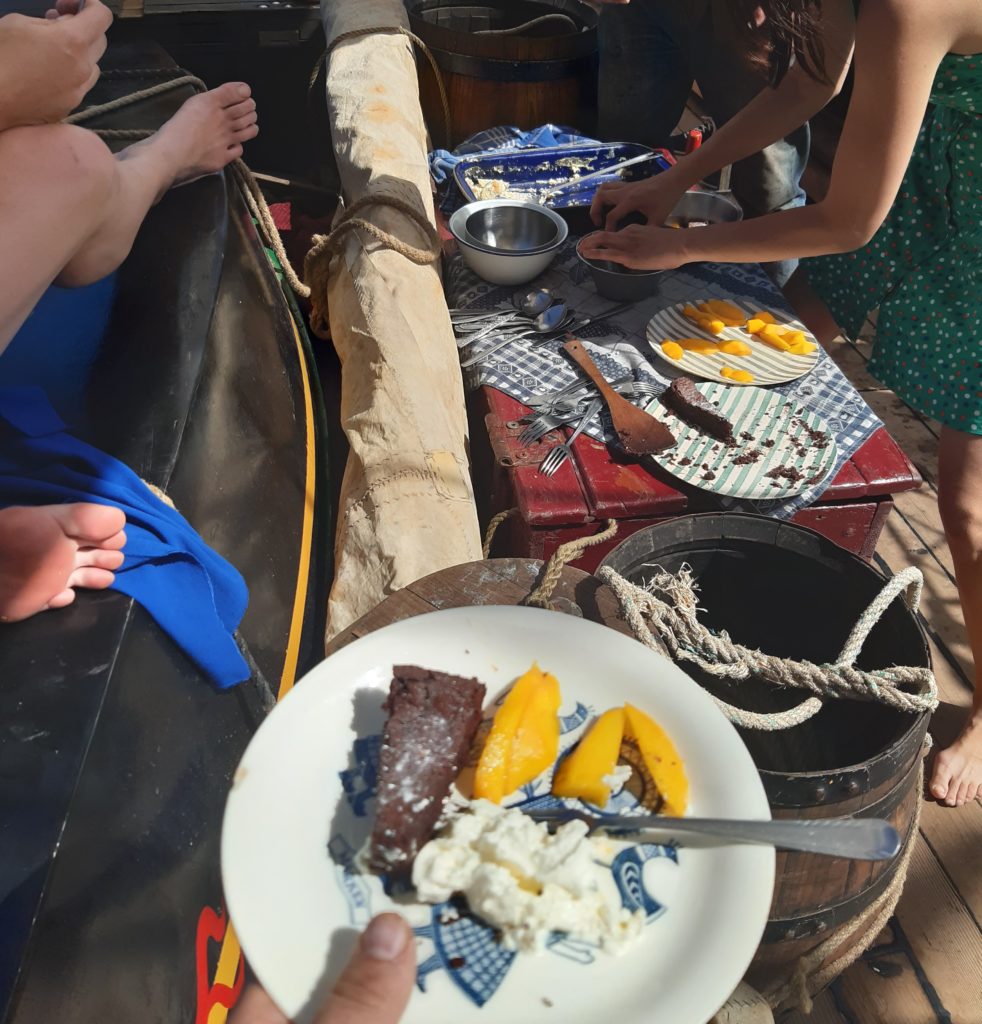 2020
We are living in strange times in 2020. Everyday new information and restrictions come around the corner. Many of us are spending the holidays separated from families and friends.
But this year there will be a beautiful holiday for each of us. Even if we are far out on the ocean, somewhere far from usual celebrations or in quarantine, we remember to have nice food and beautiful presents. We are all in the same boat, wherever we are. Soon there will be the harbor with familiar faces waiting to greet us, and give a warm hug.