We are a company of sailors
ECOCLIPPER
We are a professional shipping company which will offer emission free transport and travel, by making use of engine-less sailing ships.
EcoClipper had been chosen for the Best Transportation category of the BEST OF GREEN AWARDS 2021: Sustainable Travel by Treehugger and Tripsavvy!
We believe that the only right way to transport goods, or travel over long distances is by way of the traditional sailing vessel.
We believe these sailing vessels ought to be rigged low-tech, because, in circumstances of high stress, adverse weather conditions, and the maritime environment, simplicity has proved stronger, more durable, and more sustainable than complex high-tech systems.
We believe in creating one multi purpose design of ship, and tweak this to develop it for different markets and trading areas.
We believe in the pure sailing vessel, without installing mechanical propulsion systems, in our ships. This will safeguard maximum sustainability of the process, and the highest standards of seamanship of our crews and organisation.
We strive for becoming and staying the most sustainable transport company in all different aspects and operational processes of  the organisation.
We offer investment opportunities in our emission free sailing cargo ships. By establishing a network of sustainable shipping lines around the world, we will create opportunities for a wealthy future, for yourself, for generations to come and the environment.
So why invest now? Capt. Jorne writes about it on our blog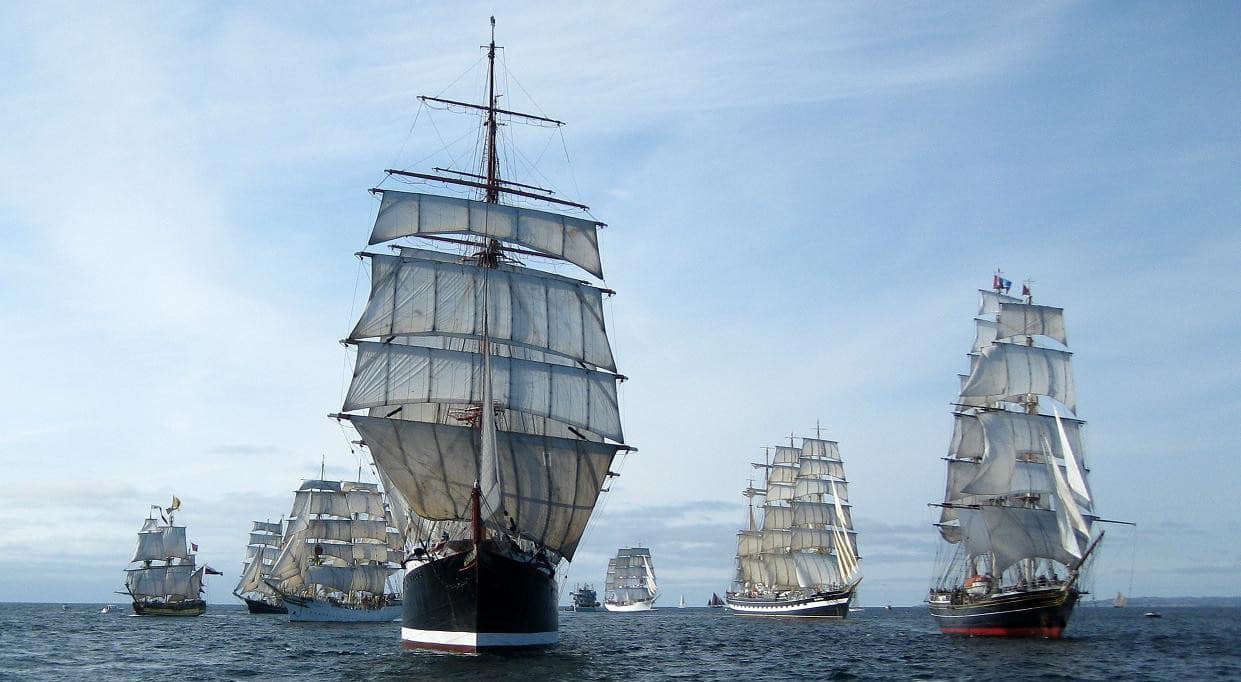 image: russiansails2020.ru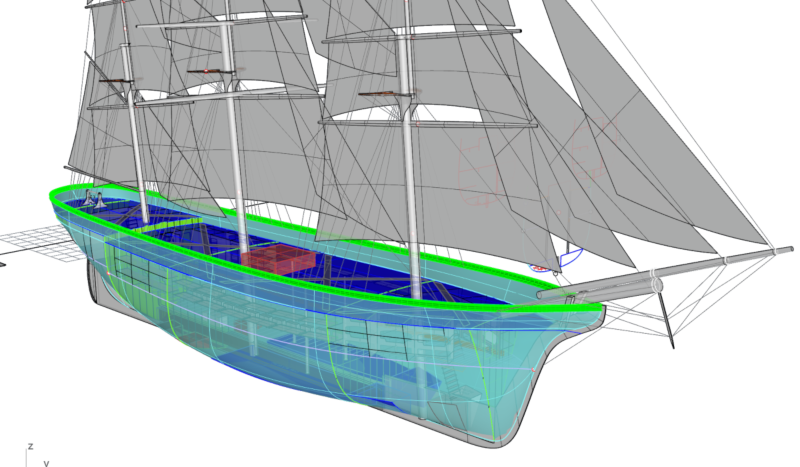 We're using first-hand experience in the sailing cargo and passenger business, to design the most practical prototype sailing cargo ships. While operating these ships, we will be constantly analysing their performance, to be able to come up with new and valuable innovations.
Learn more about the design of the ship.
We will build a strong dedicated team to oversee all aspects of ship management for the future fleet of EcoClipper's. Our commercial department will establish, oversee and carry out the sales strategy and voyage planning.
To effectively operate cargo sailing ships, we will depend on the finest crews, which is why we place the greatest possible emphasis on selecting, training and retraining the best sailors.
Using a combination of in-house technical management and third-party managers, our engineering specialists ensure the good condition of the vessels and compliance with the international rules, while directing the progress of our fleet building program.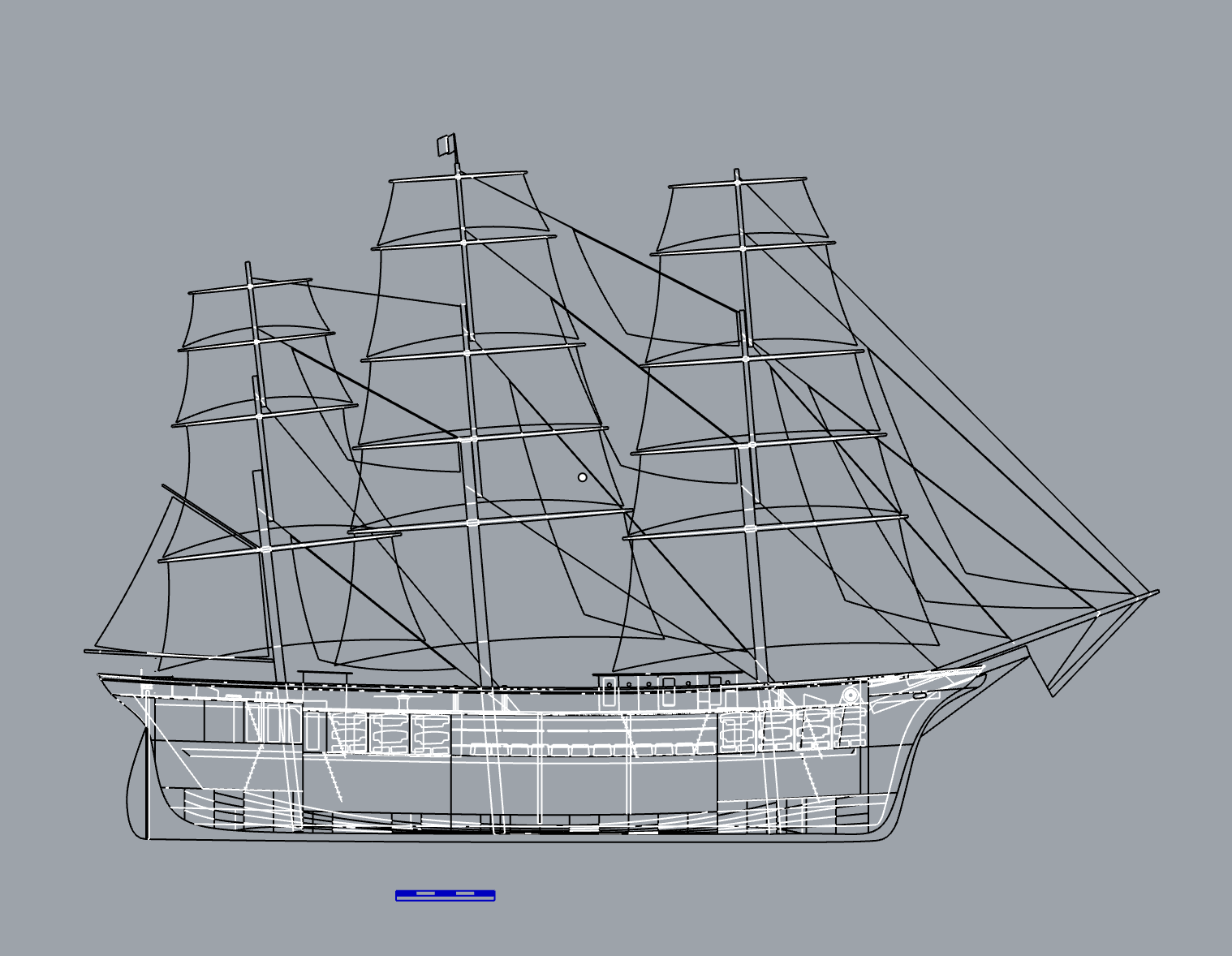 Zero emission transport and travel
It is our intent, with the EcoClipper ship project, to combine the role of a Sail Training Vessel with a Commercial Cargo Ship, which would be capable of carrying freight, instructing trainees and passengers.
The crew
In adittion to having great interest and enthusiasm for sailing cargo and EcoClipper, our international team combines top maritime expertise and decades of experience in business developement and sound management expertise.
Office team
-working from home at the moment- 
JORNE LANGELAAN
Founder & Captain
We are creating a modern day logistics system, which takes the natural world into account and makes use of timeless traditions that have evolved over centuries.
Dirk klaassen
Financial management
We believe that the best way to transport goods or travel over long distances is by way of the large
wind powered sailing vessel.
Together we strive to be the most sustainable transport company in all different aspects and processes of the organisation.
Hannah Hurford
Communications & Marketing
I am excited to be part of the EcoClipper team and to actively encourage change in shipping, travel and the way we live
Rishika Banerjee
Communications & Marketing
The current climatic and global economic scenario asks for sustainability, clean technology and usage of renewable energy. EcoClipper does it all! I am excited to share our values and goals and give back to society!"
Marijose Marcos
Communications & Marketing
I hope and believe Ecoclipper will be one of the first companies to revolutionise emission-free shipping, being a strong differentiator in the shipping industry. I want Ecoclipper to be recognised for its company values and amazing people behind it.
Andrew Simons
Coördinator
The ways they are a changing and EcoClipper is delivering that change, with real engagement, participation and proven, elegant solutions. What a privilege to be a part of it!
Francisco Oliveira
Naval Architect
Verry happy to join this team and to continue developing my skills in sailing and design in such a meaningful way, ready for the upcoming events in this newly changed world!
Bart Boosman
Engineer & Sailor
Paul deNoble
Rigging specialist
João Falcão Neves
Naval Architect
Sebastian Martin
Naval Architect
Filipe Belga
Naval Architect
Judith van Assem
Galley specialist
We believe in creating one multi-purpose design of a prototype ship, to be developed and tested in detail. Which then can be tweaked and adjusted to be fit for different markets and trading areas.
Matthew Bonvento
Ambassador
The sea is as vast as the human spirit, from calm to turbulent like our emotions, and still widely uncharted and open for exploration. The sailor represents all of our hopes and dreams upon the vast expanse of water, which is our spirit.
We will built well designed, beautiful and handy sailing cargo ships. As building material, steel is our material of choice, this way we combine a maximum of strength with a minimum of maintenance.
Andreas Lackner
Captain & Ambassador
As part of striving for maximum sustainability, we believe in building pure sailing vessels without mechanical propulsion. To ensure safe operation we keep up the highest standards of seamanship.
Aysegul Riemens
Ambassador
We firmly believe that we express our potential through our cooperation with others. Through our relationships we can influence the world, leading to solutions which are greater than those an individual may perceive.
What a ride!!! Soon we'll have to get used again to standing outside in the rain, big heavy sails with no winch in sight, wood and plenty of tar. But for now, we ought to get ready for building.
 Being involved in the next step in engineless cargo sailing is exiting, inspiring and enriching. Happy to be on board!
Valentin Zumbusch
Ambassador / Marketing
Charlie Barker
Ambassador
I am honoured to be connected to this brave company and the power of the wind!