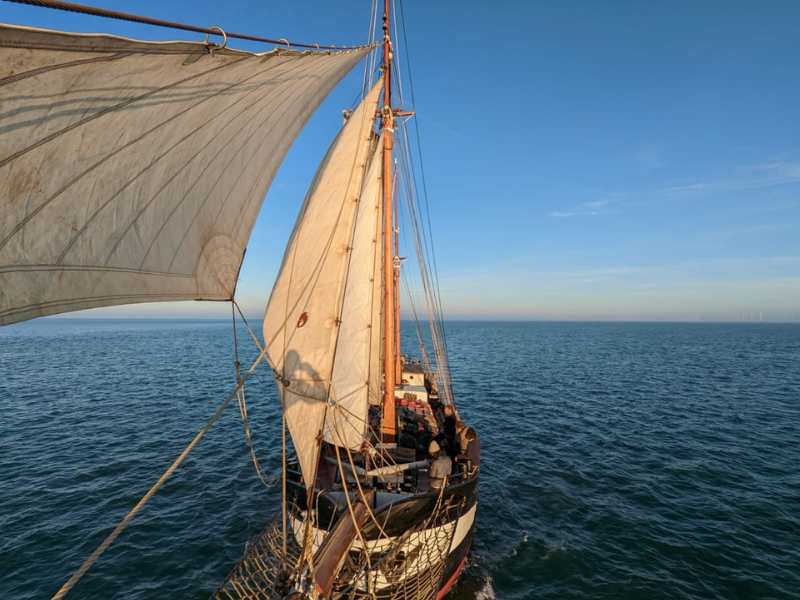 Book your voyage on De Tukker, the sustainable sailing cargo ship that offers a unique travel experience without emissions. De Tukker's cargo hold will be filled with a variety of delightful products such as olive oil, wine, cheese, and other goods.
In addition to enjoying the stunning scenery and the rocking of the ship, you'll also work with the crew, experience the elements, and learn navigation skills. It's a perfect way to combine adventure and sustainability in a unique and memorable way..
More about sailing ship De Tukker here
Currently no voyages planned.