Sustainable
transport & travel
---
building a fleet for the future
Emission-Free Shipping Fleet Investments
---
Update: Our current investment round has closed. If you're interested in joining us for the next round, please leave your details, and we will notify you when we begin the next investment opportunity. Your continued support is greatly appreciated.
Introduction
Sailing into a sustainable future.
Over the past year, the demand for sustainable shipping has increased rapidly. To match this demand, EcoClipper has developed a strategy to establish a fleet of EcoClipper500 ships and Retrofit vessels. By building deep-sea clipper ships and transforming existing vessels into state-of-the-art sail cargo ships, EcoClipper will be able to supply solutions to the growing demand and encourage awareness of the sail cargo industry.
You can become a part of the EcoClipper Coöperatie U.A. By investing in (a minimum of 50) certificates, you will have ownership rights in the cooperative and become an active member of the most sustainable and innovative shipping company in the world.
Looking forward to having you on board!
Shipping And Travel
Using the power of the wind
---
Bronze investment
For an investment of €1,000, you will receive 133 certificates and an official invitation to the launch of each ship.
Silver investment
For an investment of €10,000, you will receive 1,333 certificates and, as well as a launch invitation, you will also receive an invitation to one of the sea trials.
Gold investment
With an investment of at least €25,000, you will receive 3,333 certificates and, including the benefits mentioned above, you can sail the first 1,250 NM as a passenger or trainee free of charge.
Overview
Founded in 2018, EcoClipper aims to scale-up the existing sail cargo industry by introducing:
Purpose-built clipper ships. These ships are designed for deep-sea cargo haulage, seafarer training and passenger travel. The first of these is the EcoClipper500 series.
Retrofit vessels. These are existing ships which will be altered for sail cargo – thereby increasing capacity on various tailored, unique shipping lines.
Transport Industry Today
Maritime shipping accounts for 90% of global trade and 2.5% of greenhouse gas emissions. 940 million tonnes of CO2 is produced by the industry annually.
Using thousands of years of accumulated maritime knowledge, a team of experts and experience in the sail cargo industry, EcoClipper provides an answer. A Life Cycle Analysis completed in 2020 proves an EcoClipper ship will produce nearly 80% less carbon than a standard container vessel and 90% less carbon than a long-haul flight.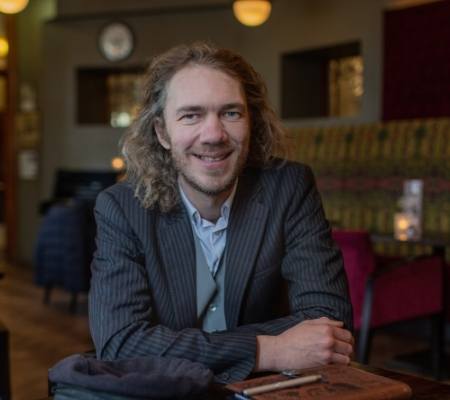 CEO & Founder
Jorne Langelaan, CEO and founder of EcoClipper, has vast experience in the shipping sector. Having worked on motor-driven vessels, Jorne saw the potential of sailing ships when he stepped onboard a sail cargo vessel in the 1990's. In 2007, Jorne and two friends built Tres Hombres, an innovative brigantine that propelled the sail cargo industry into the 21st century.
EcoClipper will ensure the continuation of this legacy. The team is receiving an overwelming interest from companies and individuals wishing to use EcoClipper's services.
The tide is turning for shipping and travel and EcoClipper will be at the forefront of this change.
Further details
Discover the full story in the Information Memorandum. In this document, you will be able to read more about this investment opportunity.
This includes:
EcoClipper Coöperatie U.A.
Investing Round 1
Opportunities and risks
A financial overview
Background, plans and vision for the future!
Aims and Targets
There are three stages of this financing campaign which depend on how much is invested. Investing starts from a minimum of 50 certificates. You can read the targets below.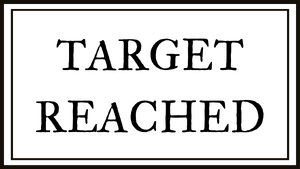 FIRST TARGET:
up to €140,000 / 20,000 certificates of €7.00
The further expansion of the EcoClipper network using various communication channels and the website.
The purchase of the first Retrofit vessel, with associated design for conversion, whereby the completion is guaranteed with binding offers from a shipyard.
Launching a campaign and further developing an Information Memorandum to raise money for the actual modification and equipment of the first Retrofit vessel.

INTERMEDIATE TARGET:
€140,000 to €515,000 / 50,000 certificates of €8.00
Upon achieving the intermediate target, the items of the first target will be performed, as well as:
The conversion and launch of one Retrofit vessel, the Retrofit100, as a 'proof of concept' and basis on which to expand the concept.
The acquisition and furnishing of an office where the operational and commercial basis for the organization of the shipping company will be established.
The creation of a documentary about the sailing freight industry and EcoClipper in particular.

MAXIMUM TARGET:
€515,000 to €915,000 / 50,000 certificates of €8.00
Upon reaching the maximum target, the first target and intermediate target will be performed, as well as:
Drawing up the next Information Memorandum required by the AFM with regard to the following financing rounds through the issuance of certificates.
Making preparations for a new financing campaign and possible IPO to be able to put additional ships (further Retrofit vessels and a EcoClipper500) into service.
Creating an alternative logistics system
To take into account both people and nature
---
The five sailing routes EcoClipper is planning for the transport of goods and passengers are: The North sea line, the Trans-Atlantic line, The Trans-Pacific line, The Global line and The Eastern line. The first route to be established will be the North Sea line.
The Benefits of Investing in the EcoClipper Cooperative
There are no transaction costs for early investors.
You are investing in a fleet, not just one ship.
You will be a member of a cooperative with voting rights within the company.
The EcoClipper Coöperatie U.A. is more than just another company. Contrary to predatory practices and 'profit at any cost' mentality, EcoClipper will endeavour to uphold social, environmental and financial profits which are essential in a sustainable business. You will have real power as part of a sustainable solution for the transport sector.
With this new investment round you have the chance to become part of the EcoClipper Coöperatie U.A. Your investment is not a loan, but a real share in a shipping company.
As EcoClipper grows and expands its fleet, your share in the cooperative will be more valuable too. You'll be able to buy or sell certificates at any time starting from December 2022.
Also…
If you invest a minimum of…
€1000+ you will receive an official invitation to all future ship launches.
€10,000+ you will receive an official invitation to all future ship launches and an invitation to join sea trials.
€100,000+ you will receive an official invitation to future ship launches, sea trials and you will be able to sail for 5000 miles on a ship with a guest, free of charge!
Earlybird
There are no transaction costs if you invest early.
Cooperative Member
Become a part of the cooperative with voting rights.
Fleet
Become a part owner of a fleet of sailing ships.
Questions & Answers
Investing – FAQ
---
Please read the Information Memorandum for more in-depth information in this investment opportunity.
There you will find a financial overview, risks, SWOT analysis and aims of the company.
How does it work?
EcoClipper has partnered with Bondex who provide a safe and easy way to invest by using a portal. Once you have signed in securely, you are able to buy and sell Certificates.
Show More
There are 120,000 certificates in this round.
The Certificates start at €7.00 each.
The minimum amount of Certificates you can buy is 50. If you invest now you will spend a minimum of €350.00. After the first 20,000 Certificates are sold, this amount will go up – so invest now.
There's no maximum of how many you can buy. If you spend a minimum of €1000, €10,000 or €100,000 you will receive exclusive invitations to various events. See the Benefits section for details.
What do I need to sign up?
Name
Address
International Bank Account Number (IBAN) or iDeal
Mobile number
Troubleshoot issues with your bank transfer.
When you use a bank transfer, please understand:
Our payment partner Mollie Payments sends the payment instructions to your email account
Show More
When you use a bank transfer, please understand:
Our payment partner Mollie Payments sends the payment instructions to your email account.
If you can not find the instructions, please check your spam folder. Search for our payment provider Mollie Payments.
Make sure to include the correct unique payment reference in the transfer; otherwise, we can not link your payment to your order and the payment can not be processed (it has 16 numbers in this notation: xxxx-xxxx-xxxx-xxxx)
Fill in "Stichting Mollie Payments" as the recipient
Only use the address: Stichting Mollie Payments address (See below) for your bank transfer, do not use the EcoClipper office address.
For international bank transfers: make sure that the conversion costs will be with the sender – not the receiver. Otherwise, your payment is not correct and will not be automatically processed.
Use IBAN or SEPA – avoid SWIFT. For your international bank transfer, use this IBAN:
Receiving bank identifier code: DEUTNL2A
Name of receiving bank: Deutsche bank Nederland N.V.
Address of receiving bank: De Entree 99-197
Zip: 1101HE
City: Amsterdam
Country: Netherlands
Beneficiary's name: Stichting Mollie Payments
Beneficiary's postal address: Keizersgracht 126
Zip: 1015 CW
City: Amsterdam
Country: Netherlands
IBAN bank account nr NL70DEUT0265262313 (don't forget to mention your reference nr!)
Please note
Bank transfers can take up to five (5) working days to be processed.
Your bank's identity might have changed when you verify the BIC – you can check that independently here (example of such change)
Bank transfers will be an international bank transfer to the bank account of our payment partner Stichting Mollie Payment service in the Netherlands.
In case we need to help you with other bank transfer issues, we need as much information as you can give.
Please contact our support team and include:
a screenshot of the details you filled in in your online banking:
a screenshot of the transfer as registered in your bank account overview (you can black out all info we do not need to see): we need the transaction id.
a screenshot of the error message your online banking gives you.
Extra information request by your bank
Please contact us info@ecoclipper.org if your bank asks for any of the following information:
Receiving bank identifier code
Name of receiving bank
Address of receiving bank
Beneficiary's name
Beneficiary's postal address
Why is the value of each certificate rising after a certain amount has been sold?
Early investors are thus rewarded for their trust and effort. The rising value reflects the valuation of the company which has more resources to finalize its planning.
Why did EcoClipper decide to build a fleet of both new, purpose-built ships and retrofit ships?
Over the last few years, EcoClipper has found that the demand has increased hugely, yet financing institutions are yet reluctant to invest the required large investments for a new built ship. 
Show More
By introducing Retrofit ships, EcoClipper is able to finance the further development of the fleet, continue to spread the word of sail cargo and start hauling cargo, while the banks gain knowledge to oversee the risks of these larger investments.
What do I gain from investing early?
For the first 20,000 Certificates, the price is set at €7.00 each. After that the amount per certificate will be €7.50 for the next 50,000 certificates. The final 50,000 certificates of this segment will cost €8.00 a piece. With further fleet developments the expectation is that future segments of certificates will be of an even higher value.
What will I receive as an investor? Do I get dividends?
The realized profits from the participating interests of EcoClipper Coöperatie U.A. are (partly) paid out to EcoClipper Coöperatie U.A. which uses it for expansion investments in the form of another ship in a new shipping entity.
Show More
In any event, no dividend will be paid to the certificate holders for the first five years; unless the members' council decides otherwise.
What is the EcoClipper Coöperatie U.A. and why is there only investment in that, rather than separate ships?
The cooperative business structure aims to serve a community who have invested their money for the development of a fleet of emission-free sailing ships.
Show More
In this way cooperative members will be able to finance and part-own a fleet of ships, rather than just one. Also, it reduces risk by having multiple ships owned by one holding company so that if one thing happened to one ship, the company and rest of the fleet would, theoretically, not be too badly affected.
The objective is to finance the ships entirely with equity capital and possibly partly with debt capital at a later stage. The equity portion is contributed from the equity of EcoClipper Coöperatie U.A. contributed by investors, paid on to the entities in which the ships are operated. The ships serve as collateral for the relevant mortgage lenders.
How is the EcoClipper Coöperatie U.A organised?
There are three types of members within the cooperative. If you invest, you will become part of Member A category. Member B and C categories are dedicated towards cooperative employees and customers, agents and brokers.
Show More
The Members' Council
In the cooperative, the members' council has all powers that are not assigned to other bodies by law or by the articles of association. For example, the members' council determines which part of the profit is distributed or added to the capital of the cooperative.
The members' council consists of eighteen members, who are reappointed every two years. Ten of the members of the members' council are elected by the members who hold certificates. At the meeting of the members' council, each member of the council present has one vote. Members' council meetings are held at least once a year.
The Members' Board
The board is appointed by the members' council. The board represents the cooperative. Two board members can also jointly represent the cooperative. The board is authorized to enter into obligations and to make expenditures insofar as these have been laid down by the members' council in its budget. The members' council may grant further permission at any time.
What happens to EcoClipper B.V?
EcoClipper B.V will continue with operations of the cooperative and the ships. It will manage the day-to-day runnings of the office, communications, events, marketing etc. EcoClipper B.V will undergo any decisions made by EcoClipper Coöperatie U.A. Members' Council.
I do not live in Europe, UK or Switzerland, can I invest?
Unfortunately not. According to financial law, those outside of the three areas mentioned are not allowed to invest.
I live in the USA, can I invest?
The certificates have not been and will not be registered under the 'U.S. Securities Act of 1933' or with any securities regulator in any State or other jurisdiction of the United States of America.
Show More
The certificates are expressly prohibited from being offered, sold or delivered, directly or indirectly, in the United States of America, to residents of the United States of America or to those of American nationality.
What happens if the minimum target amount is not collected? Is the plan not too ambitious?
The plan has been carefully formulated to cover three targets. This ensures that, depending on the amount invested, developments can still be carried out.
Show More
In the unlikely event that even through persistent campaigning no further investments will be attracted, it can mean that the company will have to continue without further fleet growth.
How do I buy and sell my certificates in shares?
Using the Bondex platform, members are able to buy and sell their shares of the cooperative. Read the prospectus for more details.
What if the five-year plan doesn't come to fruition?
EcoClipper will make sure that all cooperative members are kept up to date with company activity. The plan may change according to opportunities that come along.
Why was Bondex chosen?
The investor portal is powered by the Bondex platform. This platform is an innovation powered by blockchain which ensures that securities can be traded online through a so-called "OTC desk" where investors can perform peer-to-peer transactions. Within a few clicks an investment is completed and paid online through the integration of iDEAL. Dividend payments are also settled on the platform.
Why has EcoClipper chosen blockchain technology??
While blockchain has seen a significant increase in usage and popularity, it's detrimental environmental impact is well-known. 
Show More
However, EcoClipper has partnered with Bondex who use Polygon – a type of blockchain which is designed with a lower environmental footprint in mind. "Polygon relies on participants known as validators to verify transactions by pledging tokens as collateral, or Proof of Stake. The PoS approach to mining promises to cut the energy bill by 99.95%." You can read more about Polygon here and its impact on the environment here: https://blog.polygon.technology/why-eco-friendly-projects-choose-polygon/
Questions or feedback?
Feel free to contact us by using the form below, send an e-mail to invest@ecoclipper.org or call +31618510958.