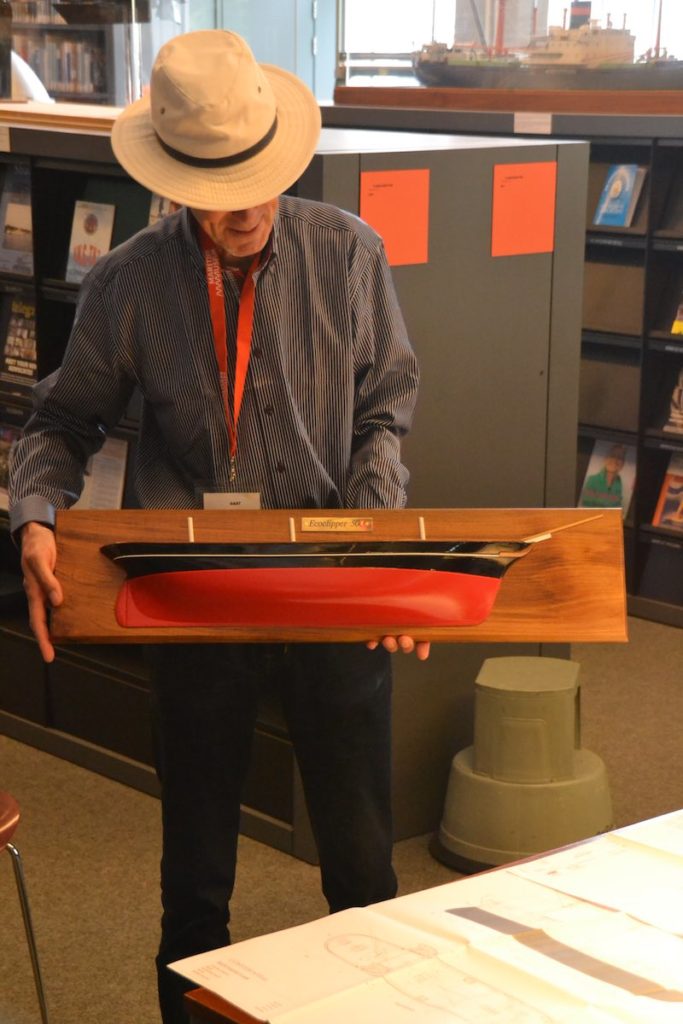 On Friday 24th July, EcoClipper officially received the half-hull model of the EcoClipper 500 prototype. The half hull model was crafted by ship carpenter Leo Boogerd, in cooperation with Bert van Baar of the Bootbouw school and Marijke de Jong, a specialist in square-rigging and yacht design.
The (socially distanced!) event was kindly hosted by the Maritime Museum Rotterdam. Research into the EcoClipper ship had begun in the museum library over two years ago. It was fitting, therefore, for the half-hull model to be handed over in that very room, amongst the books, plans and models that had influenced the EcoClipper500 design.
The prototype design is based on the Noach, one of the fastest and most successful Dutch clipper ships, built in 1857. The maritime museum houses many ship plans, including those of Noach. The maritime museum also displayed the original Noach half-hull model, and a full model too. They were beautiful and incredibly detailed.
A half-hull model is an exact replica of, you guessed it, half of the hull of a ship! Nowadays computer programs such as Rhino and CAD can clearly depict models of ships too. But a half model is made from wood and is a physical representation. You can see the delicate lines of a vessel, and the EcoClipper model is no exception. Indeed, one of EcoClipper's chief naval designers, Francisco Oliveira, was present at the Friday presentation and was very excited to see the hull in a physical form.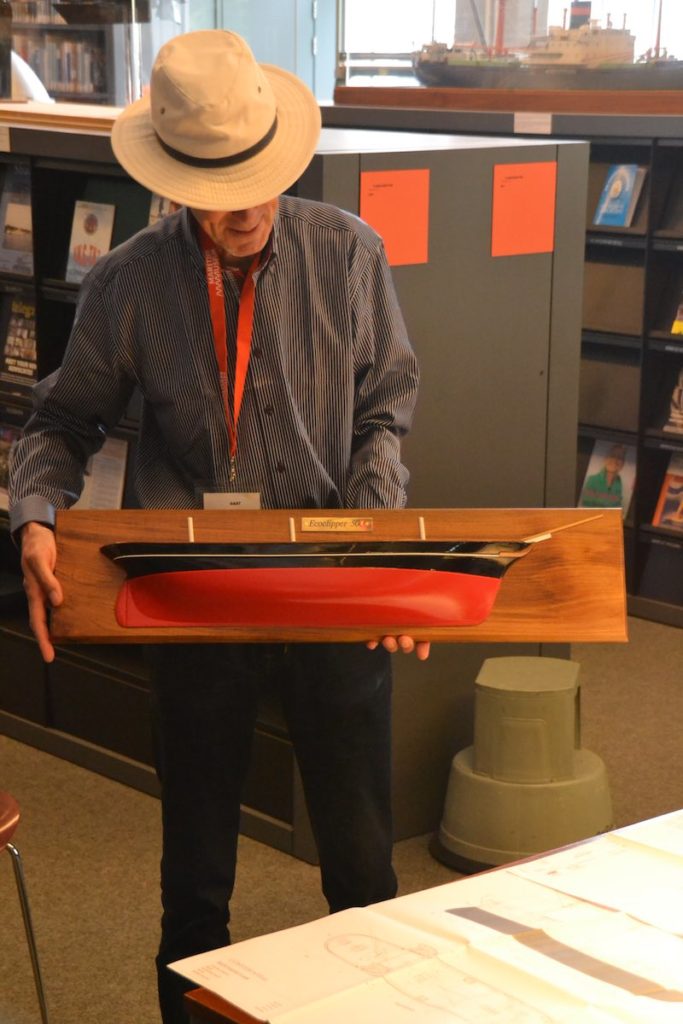 Half-hull models were traditionally the first step in a shipbuilding process. A half-hull model enabled the shipwright to study and perfect the design prior to construction. Of course, ship construction is now slightly different! But having a replica of the hull gives a sense of the vessel to come…
This model is a big milestone for EcoClipper. There is now a physical representation of the prototype. On Friday, as you can see from the pictures, the team were excited about the model, and how the ship will look. This is the beginning of the development of a series of engineless sailing cargo ships that will transport cargo and passengers on shipping lines around the world.
See the press release here