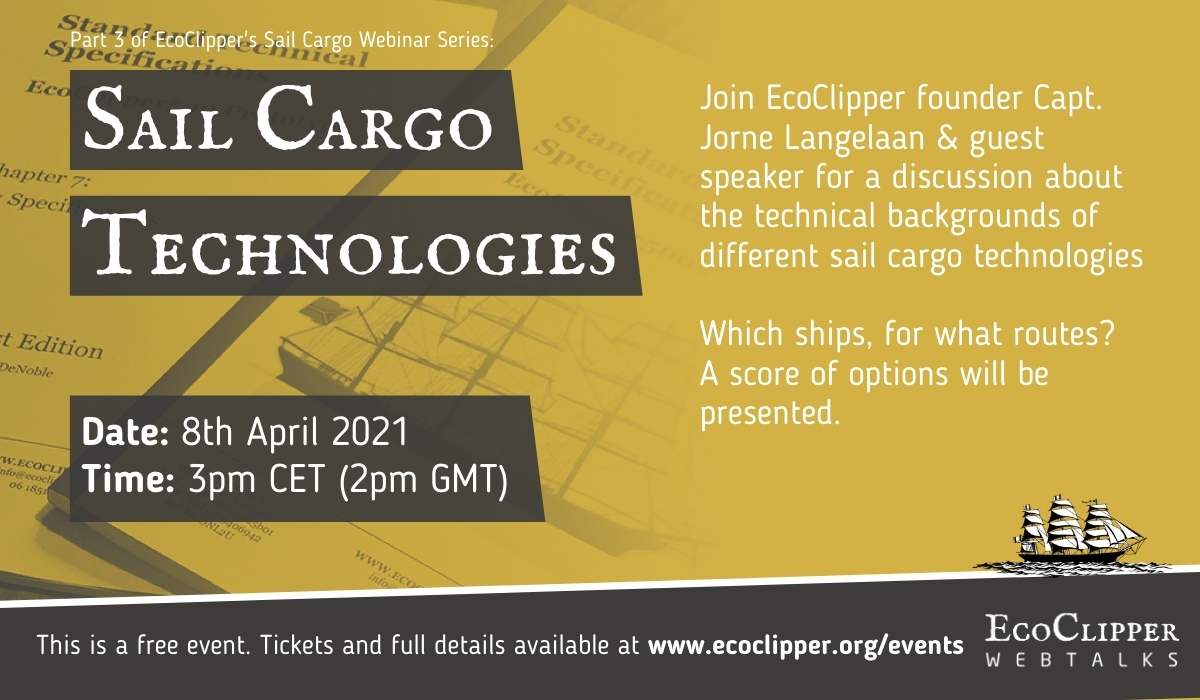 Past Webinars
#1 The pioneers of sail cargo.
#2 Goods of Foreign lands.
#3 Over 3000 years of innovation.
#4 Aiming for the stars.
#5 Show me the "money"!
Over 3000 years of innovation.
Different sail cargo technologies.
DATE: 8th April 2021
TIME: 3 PM CET (2PM GMT)
FEE: FREE!
All webinars have been recorded and will be shared with EcoClipper newsletter subscribers. Sign up HERE
"As many trades, as many ships." This principle has been true almost since the beginning of shipping, and although currently the main propulsion in conventional shipping is with diesel engines, even now there are al lot of different specialised vessels. For the future of sail cargo, it will not be different. The wind is of course a given, but on different routes and climatic circumstances one might want to alter the sail configuration or hull shape. This week a score of options will be presented.
At current many different sail technologies are proposed to be implemented for sail cargo. 
No Results Found
The page you requested could not be found. Try refining your search, or use the navigation above to locate the post.