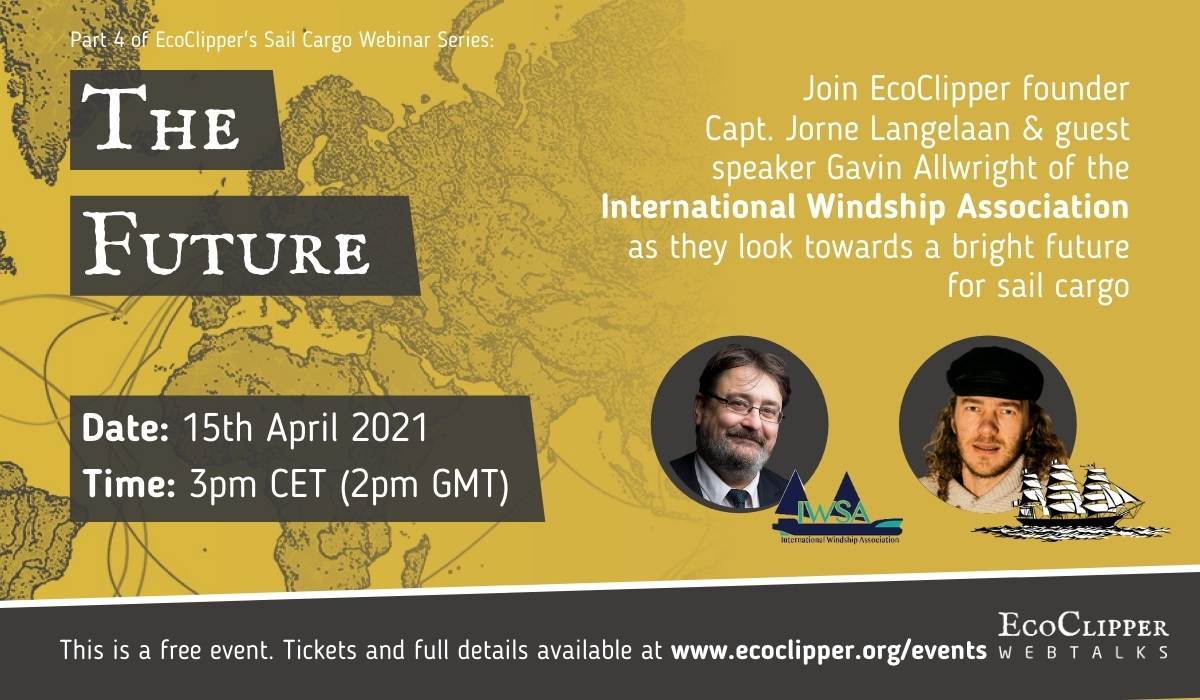 Past Webinars:
#1 The pioneers of sail cargo.
#2 Goods of Foreign lands.
#3 Over 3000 years of innovation.
#4 Aiming for the stars.
#5 Show me the "money"!
Looking towards a bright future for sail cargo.
DATE: 15th April 2021
TIME: 3 PM CET (2PM GMT)
FEE: FREE!
All webinars have been recorded and will be shared with EcoClipper newsletter subscribers. Sign up HERE
This fourth webinar, the founder and secretary of the International Windship Association (IWSA) Gavin Allwright, will take you along in his work of leading shipping companies the way to wind propulsion. During the discussion, you are invited by Jorne Langelaan, founder of EcoClipper, to have a look into the future of the sail cargo industry.  
It was 2018 when the International Maritime Organisation (IMO) presented its goals for the decarbonisation of shipping. These goals target a 50% reduction in emissions by 2050 compared to 2008. While in shipping circles it has been debated whether these goals are too ambitious, from a point of view of climate science they are an absolute minimum to comply with the Paris accords set out in 2016. With an operational lifetime for ships of 20 to 30 years, any ship launched in the coming years should be propelled with a huge reduction in the use of fossil fuels, and many ships should work entirely emission free. So far only the wind ship has proven itself with technology that is truly emission free and market ready!
It has been due to the extensive work of the IWSA that wind propulsion has reached the boardrooms of shipping companies, the legal framework of classification societies and national parliaments. IWSA's founder and secretary Gavin Allwright, one of the most influential people within the sail cargo industry says that: "by the end of 2022, based on projects already announced, 47+ retrofit and new build vessels will be sea-trialling and in commercial operation next to over 30 smaller vessels." However, he expects new projects to be announced as well, meaning this number could grow considerably.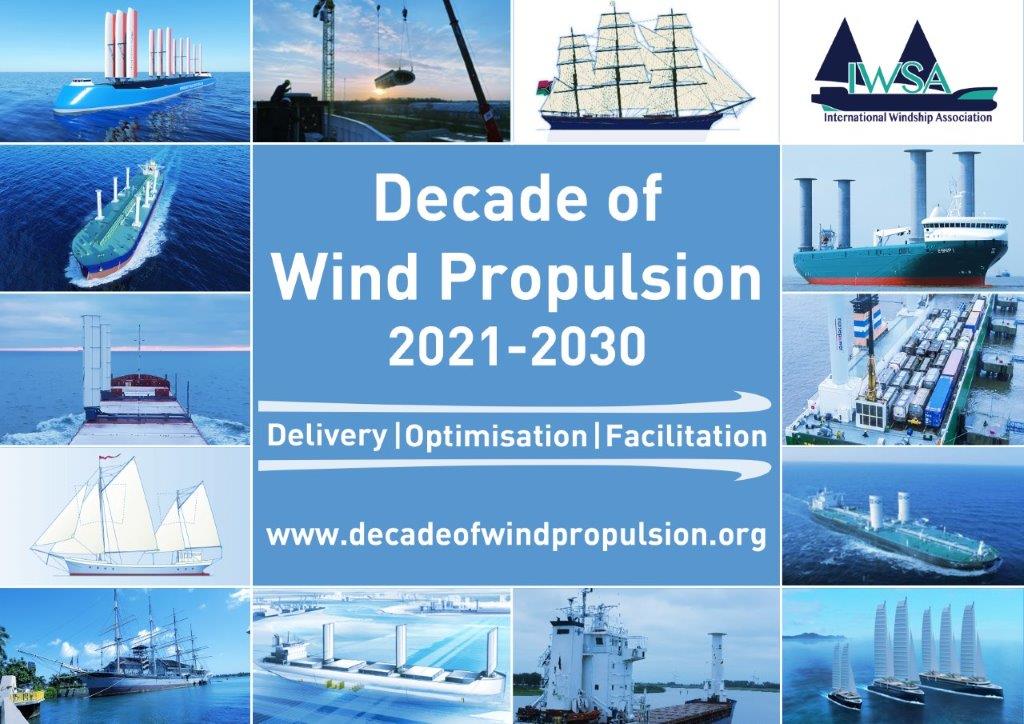 No Results Found
The page you requested could not be found. Try refining your search, or use the navigation above to locate the post.