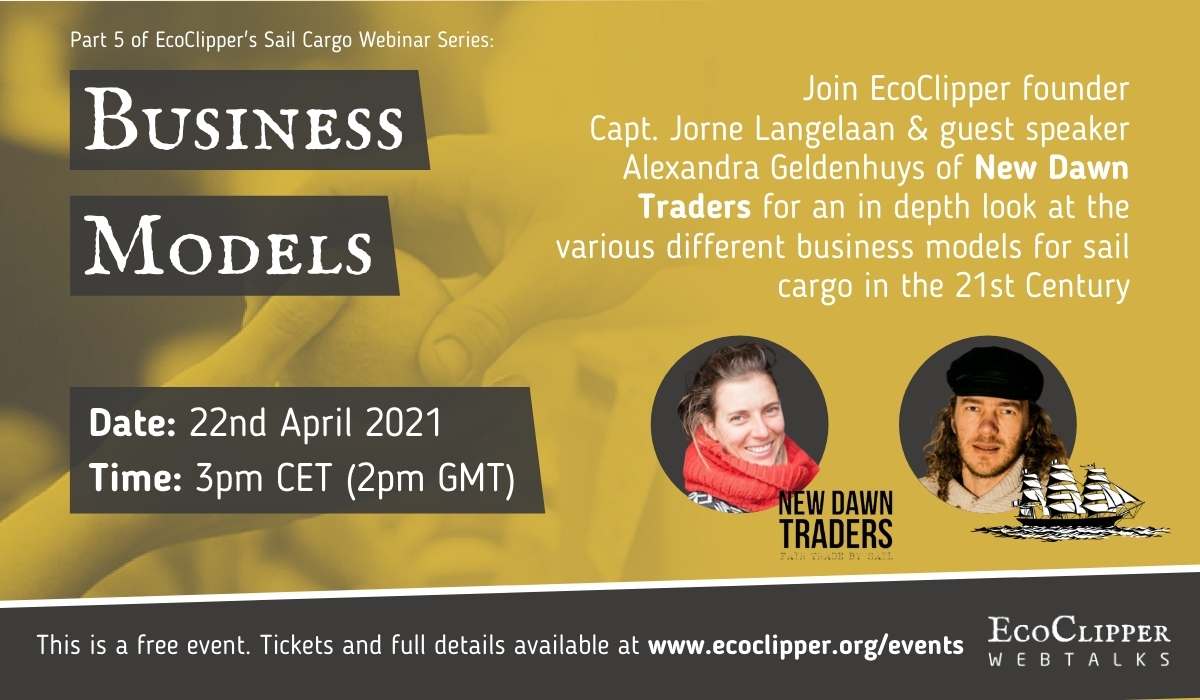 Past Webinars
#1 The pioneers of sail cargo.
#2 Goods of Foreign lands.
#3 Over 3000 years of innovation.
#4 Aiming for the stars.
#5 Show me the "money"!
Business models for sail cargo.
DATE: 22nd April 2021
TIME: 3 PM CET (2PM GMT)
FEE: FREE!
All webinars will be recorded and shared with EcoClipper newsletter subscribers. If you can't make the live event, sign up to the newsletter HERE
In the fifth and final Webinar of this first series, you are introduced to a score of different business models to run a sail cargo company. Jorne will be joined by Alexandra Geldenhuys, an innovative entrepreneur who has been operating in the centre of the sail cargo industry for the last decade. Here she will talk about the Voyage CO-OP – a positively disruptive business model she developed to create a network of sail cargo partners.
Like businesses in any industry, sail cargo companies can use different business models to succeed operationally and financially. The basic idea being, of course, that the invested capital of the ship is paid back in a reasonable time period, alongside the running costs like crew, maintenance, insurance etc and supplying a fair profit for investors, shippers and partners. In sail there are many possible options of business models. Examples are: trading in goods; cargo transport only; passengers only; trainees only; a combination of any of these options or even totally different schemes.
For this last topic of the series, Alexandra Geldenhuys, the founder and CEO of New Dawn Traders and one of the main initiators of the Sail Cargo Alliance, should be noted for developing the Voyage CO-OP business model for sail cargo. As a Voyage CO-OP broker, New Dawn Traders brings together a supply chain of small producers, sailing ships and passionate allies to deliver the most delicious goods, pollution-free.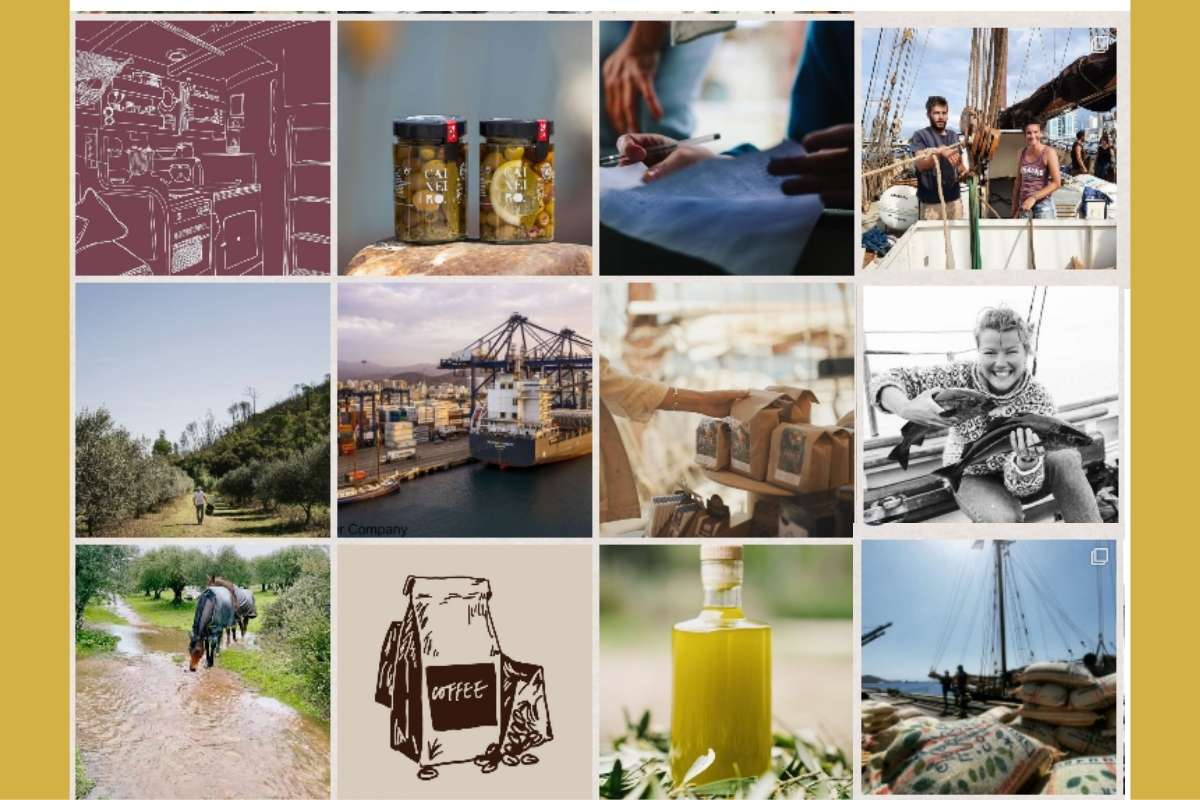 No Results Found
The page you requested could not be found. Try refining your search, or use the navigation above to locate the post.