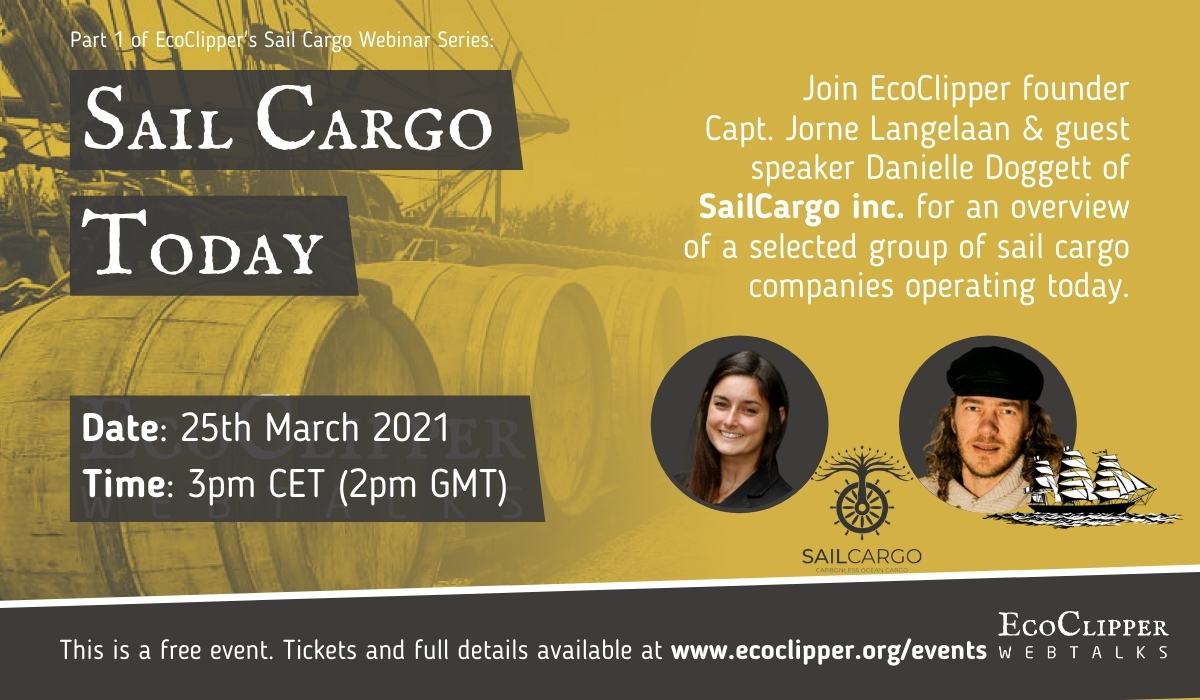 Past Webinars
#1 The pioneers of sail cargo.
#2 Goods of Foreign lands.
#3 Over 3000 years of innovation.
#4 Aiming for the stars.
#5 Show me the "money"!
The Pioneers of Sail Cargo.
An overview of a selected group of operational sail cargo companies.
DATE: 25th March 2021
TIME: 3 PM CET (2PM GMT)
FEE: FREE!
All webinars have been recorded and will be shared with EcoClipper newsletter subscribers. Sign up HERE
In this first webinar, to get a better idea of the promising industry of sail cargo, you are introduced by EcoClipper's CEO Jorne Langelaan, to a selected group of companies. The guest speaker of this first episode will be Danielle Doggett, founder and CEO of Sailcargo Inc. a leading project in the sail cargo industry. Sailcargo Inc is building, on the beach in Costa Rica, the largest wooden sail cargo vessel of this century.
The past decade has seen a huge rise in sail cargo. Not necessarily in tonnage transported – compared to conventional transport the amount can be barely measured – but in start-ups. These companies realise that sail cargo will hold the key to fixing some of humanity's most striking crises; the environmental damage caused by shipping and overconsumption. In this first part you will be introduced to a selection of the current pioneers "setting up" in sail cargo.
One leading visionary in the sail cargo industry is Danielle Doggett, founder and CEO of the company Sailcargo Inc. Yes, you read it well! A company named after the industry itself, if that would not hold promise what would? But it is not in the words, it is the deeds which speak loudly. Together with her co-founder Lynx Guimond and a growing group of team members, partners and ambassadors they set up a shipyard on the Pacific Coast of Costa Rica. A shipyard where the hull, of what will be the largest wooden sail cargo vessel of the 21st century, is taking shape. They intend to operate this vessel, the Ceiba (named after the magnificent local tree) in the Pacific trade on the South and North American West Coast. And this is only the beginning…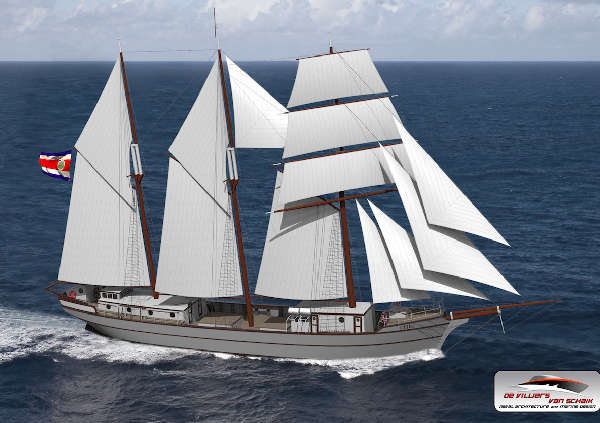 No Results Found
The page you requested could not be found. Try refining your search, or use the navigation above to locate the post.