A Brief Introduction
My name is Taja and I am the most recent intern to join the EcoClipper team. As you may already know, EcoClipper has bought its first retrofit ship – De Tukker, and I was lucky enough to get the opportunity to be a part of the ship's journey from Den Helder to Friesland.
From Den Helder to Friesland
The transfer of De Tukker was scheduled for Tuesday 1st of March at noon.
I arrived at Den Helder in the morning and boarded the ship at 10 AM. The first person I met was Douwe Popma, a former captain of De Tukker, which was a big privilege as his experience and expertise with the ship is unparalleled. Jorne showed up a few moments later and we enjoyed a cup of coffee in the Captain's cabin, such a nice start to the day. I also got to meet Lammert Osinga, who is a former captain of Tres Hombres. I discovered that Lammert had, in his years of sailing, worked with a Slovenian shipmate – what a small world we live in, that is where I am from!
Before departure, we had a meeting about the safety onboard, where we were headed, how our journey would proceed, and our responsibilities. I was given waterproof sailing gear like a true sailor – definitely an exciting Tuesday for me! Exactly at 12.00 we started the engine and departed. It felt strange using an engine when we're trying to reduce carbon and fossil fuel emissions. However De Tukker does not have her sails properly rigged yet, so it was the only way. One small positive is that De Tukker uses HVO (Hydrotreated Vegetable Oil) fuel, this is a bio-based diesel fuel, which reduces critical emissions and has a more positive impact on the environment – but this is a topic for another blog.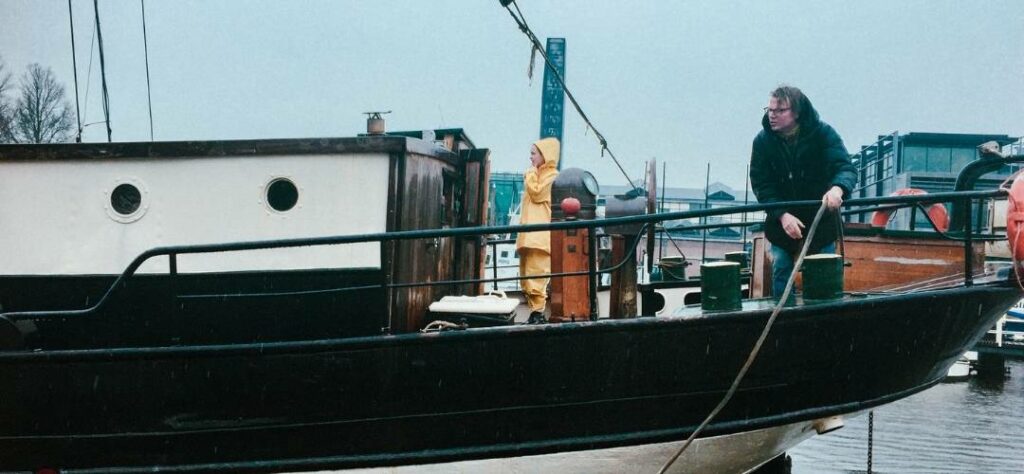 A lot of people, the refit crew, and members of the EcoClipper team waved us goodbye and wished us 'Fair winds and following seas'.
The voyage
Despite their wishes, it was a rainy day with little wind. We needed to travel through a lock, which is a system used to raise and lower ships between stretches of water on different levels on rivers and canal waterways. This particular lock is named the Koopvaardersschutsluis, which is the start or end point of the Noordhollandsch Kanaal. Koopvaardersschutsluis links Amsterdam to Den Helder, but also opens a way to the North sea. After a slow passage we came out of the Den Helder canal and entered the North Sea.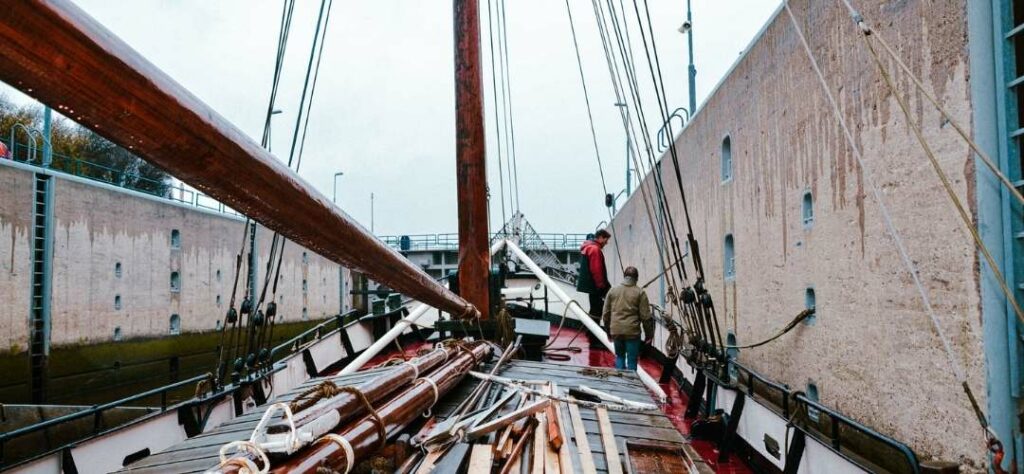 Almost no ships were at sea and there was very bad visibility. For navigation we didn't use any electronic charts, just a physical nautical chart. I've never navigated this way before, so it was interesting to see how easy and simple it is to navigate and sail without using electronic devices – like in the old days!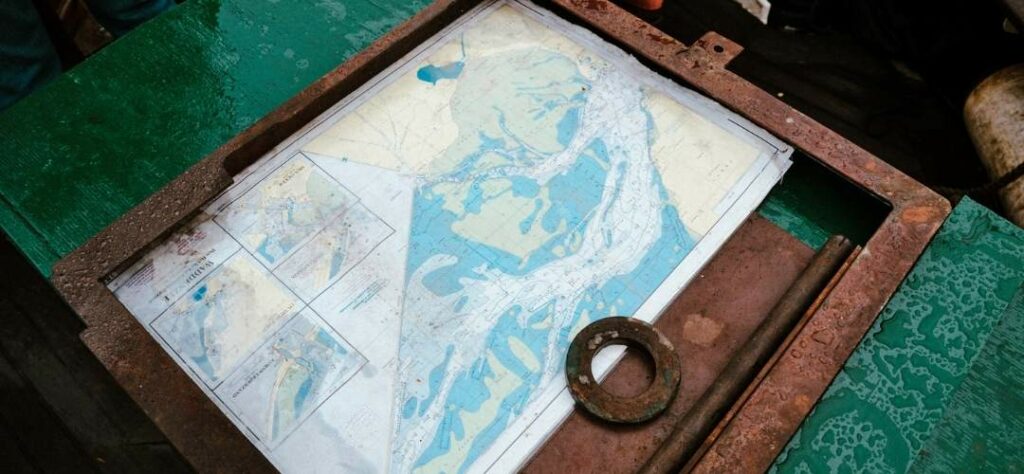 As we started out onto the North Sea this, the whole crew gathered together at the stern of De Tukker, even though it was pouring down with rain. We drank coffee and tea. As the rest of the crew were from the Netherlands, I had a good time learning Dutch as they chatted away.
De Tukker was easily cutting through waves and somewhere in the middle of the journey, I took some time for myself and moved to the middle section of the ship. I leaned back on a mast and just gazed towards the horizon. Although it was a foggy day, I could see the shapes of land in the far distance. Seagulls were flying in the sky – I started thinking how free they were and at that moment it hit me. I was sailing on a cargo ship of the future, one that will sail all around the North Sea with experienced sailors, leaving a positive impact on the environment and I am just an intern who was invited to tag along. This was a once-in-a-lifetime experience!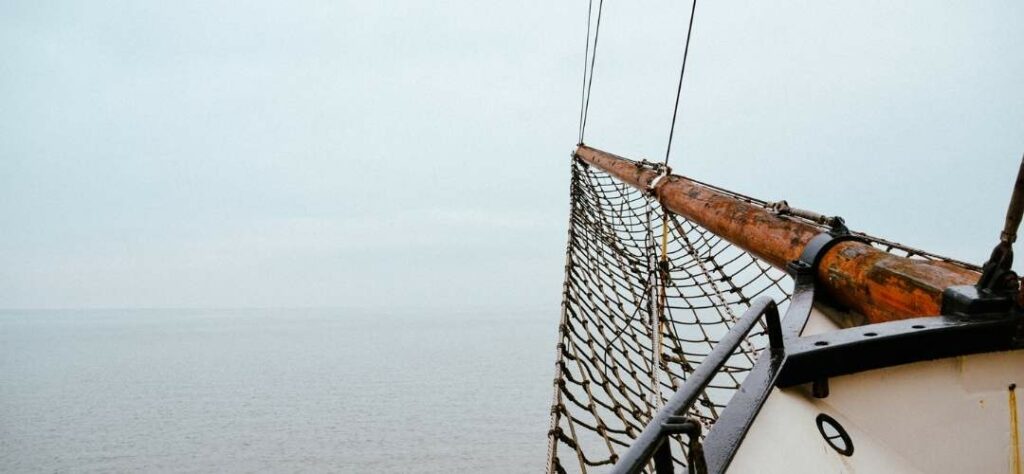 The trip took us nearly 6 hours and I left the ship before De Tukker reached its destination. They dropped me off at the start of Friesland canal, we waved goodbye and De Tukker continued its journey to the shipyard.
It was an amazing day and a fulfilling new experience, meeting all these new people, sailing on the North Sea for the first time, and truly just being a part of it. I could already see how much the future has in store for the company and how successful De Tukker will be.
More of the information on the location of De Tukker and the work being done is yet to come, so continue following our latest news and sign up to the newsletter!