Sailing ships have long lives. They pass to different people, different generations, all with refreshing ideas on how to continue the ship's legacy. De Tukker, EcoClipper's first retrofit vessel, is no exception. Built in 1912, the ship started as a cargo vessel and ended up as a sail training ship for disadvantaged youth. Now, under EcoClipper's care, it will be restored to its former cargo carrying capacity, with room for passengers.
It's a privilege to take on a ship that has already had a strong working life, impacting people throughout. It was with great excitement, therefore, that I met with the former Captain of De Tukker, Gerbrand Schutte, to ask about his experiences onboard.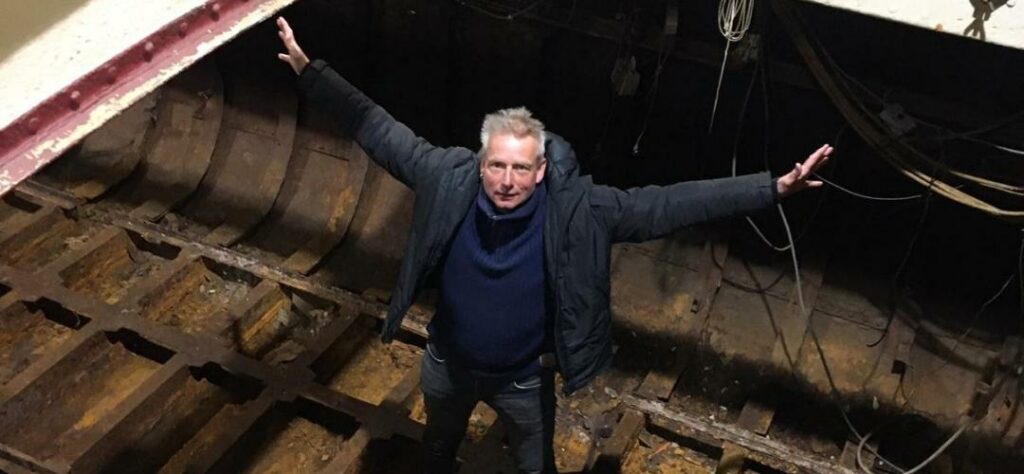 Having trained as a social worker originally, Gerbrand came to realise the positive impact sailing could have on well-being and group work. "I found a sailing ship working with handicapped people… in Enkhuizen. I became Captain and I would do three week's sailing, then I would work in Den Helder on a ship for drug addicts for two weeks each month."
Gerbrand joined De Tukker from 1992 to 2014 and continued to look after it in port until 2021.
The crew
Voyages would be about 10 days for the same group. The groups would work together, document their trip and take part in group activities both on land and at sea.
For crew, working on De Tukker required a social worker education and the appropriate sailing experience and certification. Every morning the crew would sit together and go through how they are doing, "when we are working together, we are an example and if I have angry words with the Mate then immediately you have a bad attitude from the entire group onboard." It was important the crew were satisfied in their work.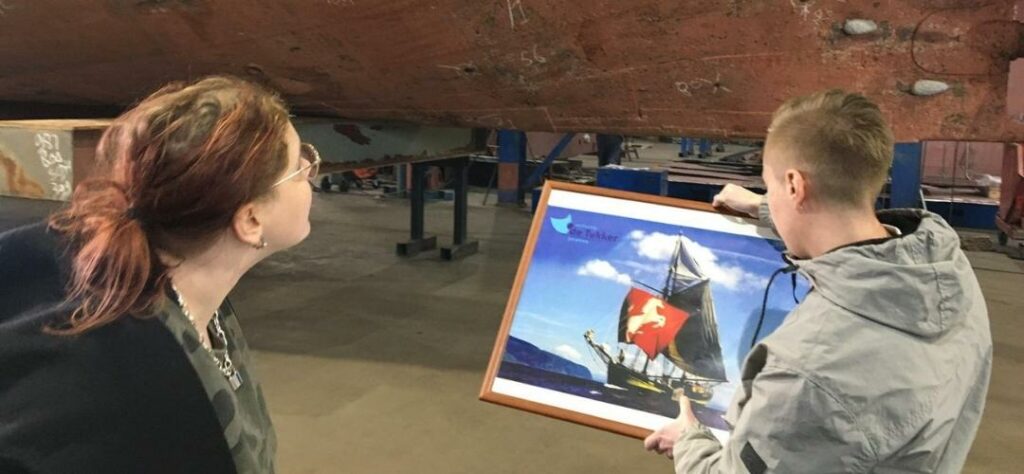 The groups
To choose the appropriate group of young people, there would be an initial interview. "We tried to put together a group of young people that could identify with each other… we tried to balance and manage the group."
The aims and what the clients could expect on board were laid out clearly before stepping on the ship, including no alcohol, no drugs, no fights and no stealing. It was also necessary that the young people knew that they would have to share, to be open to trust. If they didn't want to share their life story, then they couldn't come on the voyage. "Often individually they would say "I am open, I have problems and I want to go" but when the group was together they would get shy or be ashamed and they didn't want to talk. Then I would remind them the promises they made to begin with." It was a mix between challenging them but also creating straight lines and boundaries and being clear with the conditions of coming aboard."
"You don't have to be a social worker to feel when there's tension."
In a small space for that long at sea, there were some moments of tension. It was Gerbrand's and the crew's roles to get emotions out in the open and encourage the young people to figure out solutions. Gerbrand discussed how sometimes they would guide the young people especially if it was a safety issue. But the aim was for the young people to create their own trust and safety. "We can make it a group thing – not an individual thing. It's all of us, the chain must stick together otherwise we have accidents and there should be a very safe feeling for young people with these problems."
"The adventure was working with disadvantaged groups and seeing how it helped them refocus on life."
"When you have problems, when you have a big accident and your life is breaking down, you tend to look at the ground, you only see the problems… On a ship if you do that, you sink, you'll have an accident. It's the same in life. On a ship if you want to stay on course, you have the wheel and you have to see the horizon. Every hour you note in the log where you are, how you are doing, what the conditions are. I thought that was a good symbol for the people who lost a grip on life – it forces them to focus."
"We didn't solve problems for them but we checked how they were doing. We don't tell them do this or do that… instead we talked with them continuously. There is a lot of time because you're 24 hours on a ship. And then the young people start getting a lot of shoulder claps and compliments – not only from the crew, but from the others." This really helped the young people's confidence and the positive impact this would have been profound. "Everyday you see their spirits rising and that's a very nice thing to see."
Looking back and forward
For Gerbrand, his time on De Tukker was lifechanging. When the ship was decommissioned and finally taken out of the water, Gerbrand was crying, "it was very emotional and it still is. But I have very good feelings – I had a really great time on De Tukker."
What's the one thing Gerbrand would say to someone interested in sailing? "Experience it. It takes one step to get a life changing experience and one step from the quayside onto the ship. For me it was a whole new world. I always say the sea connects the whole world – there are no borders. For me the sea was an opening of wonderment – you can go anywhere, with the right crew and the right materials. It was incredible."