Marketing and Communications
Over the next few weeks you will be introduced to members of the EcoClipper crew. As the company grows, more people are contacting EcoClipper to offer their expertise, so the crew is always growing! These blogs will give you an insight into some of the members that are working to see shipping and travel change.
To start off, meet the Marketing and Communications team.

A group of passionate individuals who want to share the story of EcoClipper and sail cargo…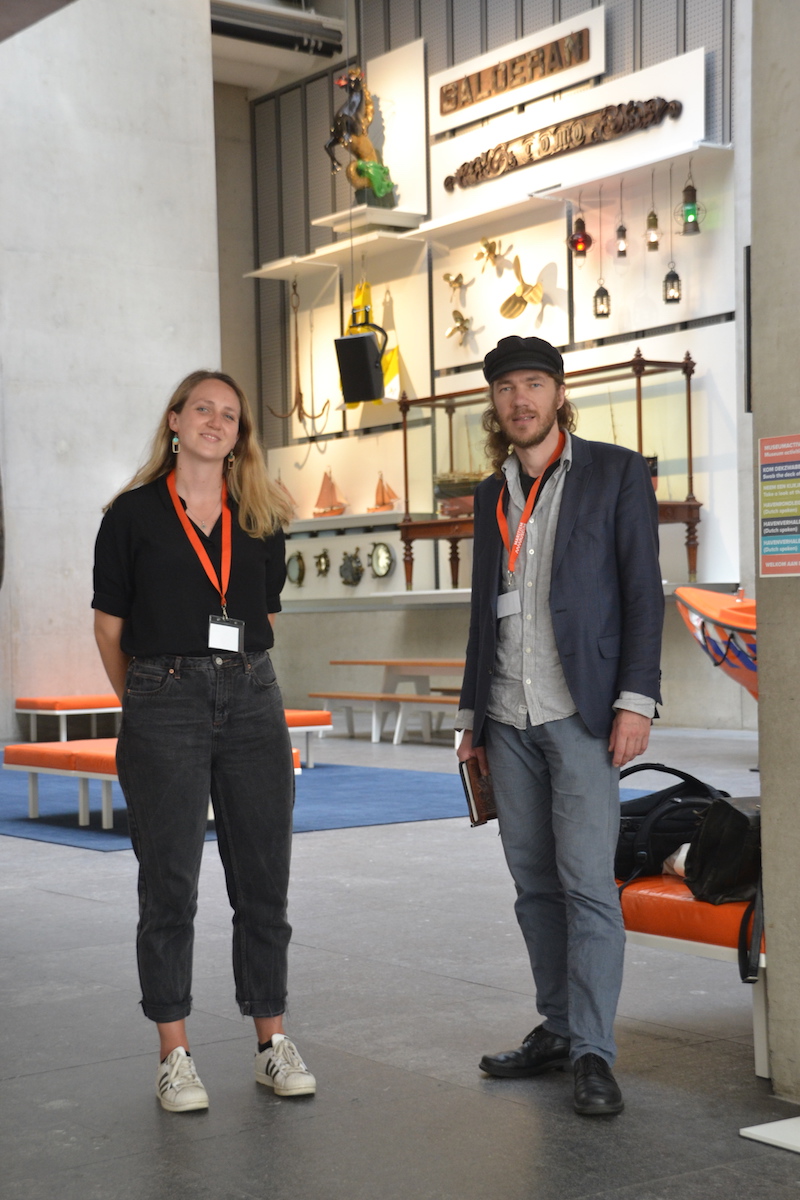 Hannah
My name is Hannah. I started sailing when I was young and I have a passion for historical vessels and maritime heritage. When I was 19 I sailed from Mauritius to Australia on a tall ship, which was a life changing experience! Since then I've wanted to work in maritime heritage/sailing/tall ships. I was eager to get involved in EcoClipper, which uses lessons learnt from history to push forward sustainable, emission-free transport and travel.
More about Hannah..
What is your role at Ecoclipper and what do you most enjoy about it?
I am the Chief Communications Officer. This means I work with the communications team to spread the story of EcoClipper and of sail cargo. I think it's important these stories are told and shared, to get more people aware of sustainable alternatives to conventional forms of transport.
What is your future vision of Ecoclipper as a company?
I can see EcoClipper being a leading company in sustainable shipping and engineless sailing vessels. We plan to develop a fleet on three shipping lines around the world. To have sailing ships come into ports often, for the ships to be recognised and to encourage people understand the value of travelling and shipping in this way, would be an incredible achievement.
And of course, to sail on the ships I have seen develop from the start, with cargo in the hold and the wind in the sails!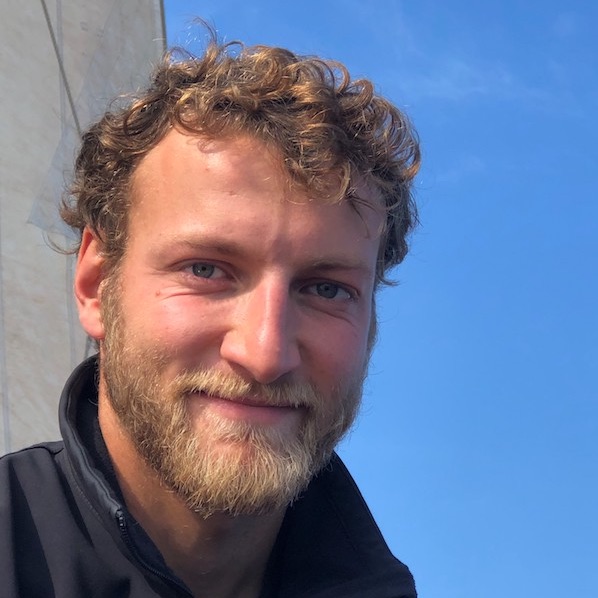 Valentin
My name is Valentin. I started sailing on lakes in the south of Germany at a young age. The art of tall ship sailing was only introduced to me in 2015 while working as a carpenter at a Dutch shipyard.
More about Valentin..
….While attending the Zeevaartschool in Enkhuizen I was introduced to the idea of sailcargo. After approximately three years of sailing on tall ships I am now doing a Bachelor of International Business in order to explore the feasibility behind such sustainable business ideas.
What is your role at Ecoclipper and what do you most enjoy about it?
I am currently part of the Marketing and Communications team. EcoClipper has allowed me to combine my love for sailing and my interest for sustainable business ideas. I enjoy discussing new ideas and learning what it means to run a startup. It also allows me to follow my passion (sailing) which is a dream come true!
What is your future vision of Ecoclipper as a company?
I believe that EcoClipper has potential in many ways. It will show that solutions for global warming exist today and that we don't have to wait for some advanced high-tech project in order to positively impact our environment. By providing an emission free and transparent service in travel and transport EcoClipper will motivate and inspire companies from all sectors to invest in more sustainable business practices.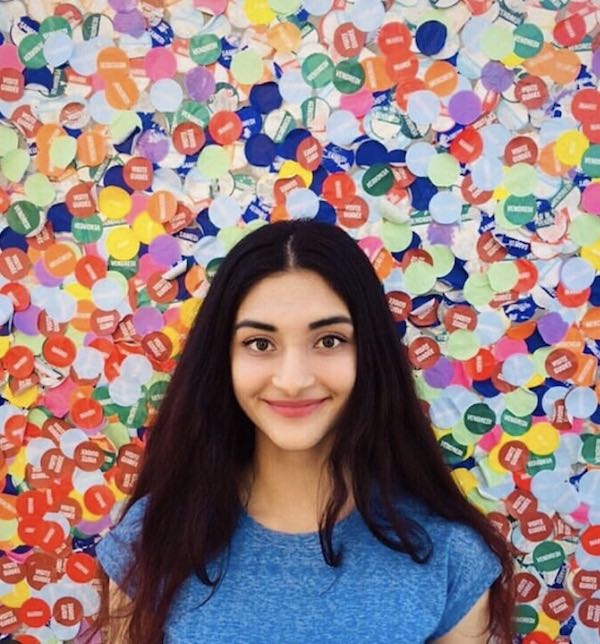 Rishika
Hey all! I'm Rishika Banerjee. Besides being an intern at EcoClipper, I'm a full-time International Business student, particularly interested in the entire "sustainability" ideology.
More about Rishika..
What is your role at Ecoclipper, and what do you most enjoy about it?
Presently, I'm a communication and marketing intern at EcoCliper. This role includes handling all aspects of social media, ensuring all communications are done responsibly, understanding, and researching the market, all while writing reports on various topics of the shipping industry! (The good stuff!) My favorite part of the job is that I get to gain so much knowledge every single day, keeping up with the wave of trends on social media and getting to work with a multi-faceted and extremely motivated team!
What is your future vision of Ecoclipper as a company?
Being in a niche market, the future evolution of EcoClipper is an exciting thought. I want EcoClipper to reach a particular scale regarding the number of ships they would own and how much cargo they can carry. I would also like to see Ecoclipper in a position where "sustainable shipping" and "Ecoclipper" become synonymous!
Marijose
Hello! My name is Marijose Marcos, a business student living in France and currently an intern for the communications and marketing team at Ecoclipper.
A bit about me: I am really into reading and writing baroque poetry and I love natural sciences.
More about Marijose..
What is your role at Ecoclipper, and what do you most enjoy about it?
I am currently part of the communications and marketing team at Ecoclipper as an intern. I am responsible for social media management and the creation of content; I am also researching and writing about relevant topics (related to business analysis and sustainability) to help Ecoclipper's business development. What I love about this opportunity is learning a lot from the people I work with about environmental concerns I was not aware of. I've also learned a lot about sustainability and about running a company in general.
What is your future vision of Ecoclipper as a company?
I hope and believe Ecoclipper will be one of the first companies to revolutionise emission-free shipping, being a strong differentiator in the shipping industry. I want Ecoclipper to be recognised for its company values and amazing people behind it.
My future vision of Ecoclipper is a successful company, with beautiful vessels and many followers and people who believe and want to be part of the environmental change and values Ecoclipper follows.