This blog aims to introduce you to the EcoClipper crew! 
Meet the Technical team! Throughout the process of designing the EcoClipper500 prototype, EcoClipper has sought advice from engineers, naval architects, shipbuilders and riggers. Here are a couple of members of the crew to introduce themselves…
.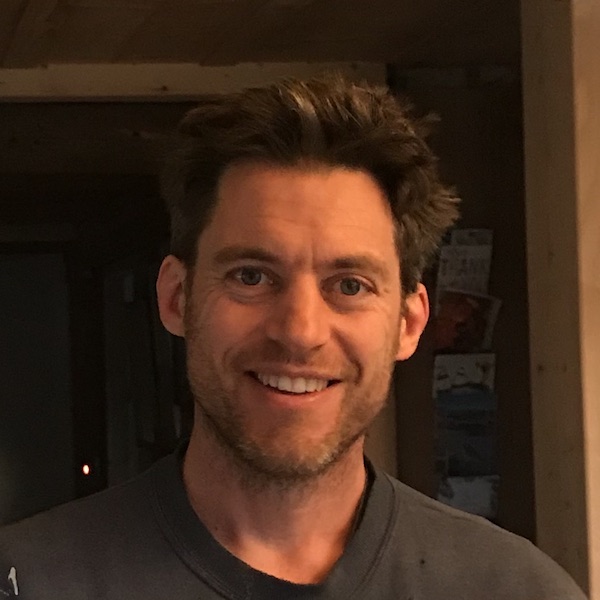 Andrew Simons, self-employed environmental scientist and travelling shipwright. From my own perspective, EcoClipper offers a fantastic opportunity for personal development, combining many of my interests and concerns until now.
Read more about Andrew
What is your role at Ecoclipper and what do you most enjoy about it?
Coordination of specifications, development of on-board systems, planning of woodwork, environmental footprint assessment. I most enjoy the challenges of the varied work.
What is your future vision of Ecoclipper as a company?
I envisage EcoClipper quite simply to develop according to the opportunities that unfold. Long-distance shipping and travel is of course primary, but allied with this will be the training of people with traditional and modern skills to do with not only the sailing but also the building and maintenance of such vessels. A company in today's world also requires modern skills to do with marketing, publicity and business management, and this should be as progressive as possible. Critically, I would hope for EcoClipper to be an inclusive and unprejudiced company offering opportunities to anyone with the interest or skills to be involved.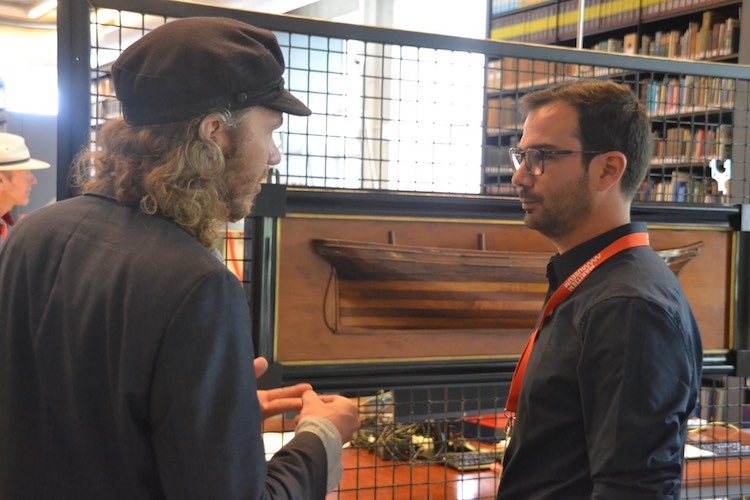 My name is Francisco Oliveira and I am a junior naval architect and sailor. I am interested in sailing ships with special taste for the traditional ways. I have been sailing with Dutch ships searching for a way to combine the engineering and the sailing parts of my life. Being part of the technical team of EcoClipper makes such a combination possible.
Read more about Francisco
What is your role at Ecoclipper and what do you most enjoy about it?
Working with EcoClipper has provided the opportunity to practice my skills and develop them further. It has been challenging work but the team has many bright individuals with whom I enjoy working with.
What is your future vision of Ecoclipper as a company?
I see this company growing at a steady pace and with strong foundations, the application of centenary knowledge in the modern world is very interesting. It will be amazing to see EcoClipper prosper and especially sail one of the ships!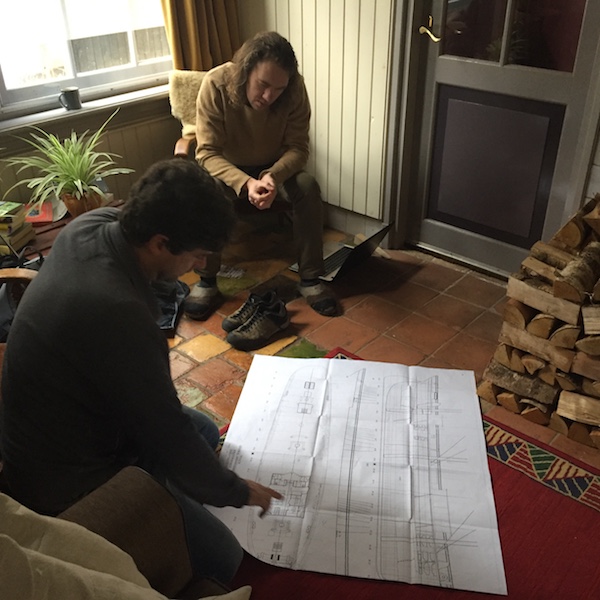 My name is Paul DeNoble, I am a boat-builder and Sailor. I have spent the past 25 years working in the Maritime Industry, most of that time sailing on Tall Ships, rigging traditional sailing vessels or restoring old wooden boats. I enjoy working in this field as it offers a strong historical connection and allows me to learn from certain traditional techniques and apply them in a modern practical setting.
Read more about Paul
What is your role at Ecoclipper and what do you most enjoy about it?
I currently serve as an advisor to EcoClipper BV and am tasked with many different aspects needed to form a coherent and functional shipping company. I research a number of areas on any given day, from construction details to innovation development to voyage logistics. These are all very interesting subjects and allows for a wider perception on the possibilities of sustainable transport.
What is your future vision of Ecoclipper as a company?
The potential expansion of a fleet of sailing cargo ships I find not only possible but inevitable. I foresee many sailing ships on many different routes, all with full cargo holds of freight and passengers travelling between ports. The concept proposed by EcoClipper offers an immediate and effective clean alternative to the heavy industry of modern cargo shipping. Hopefully linking the producers, distributors and consumers who are adamant to engage in sustainable merchant practices will have a positive effect on business and allow for an environmentally responsible society. For these reasons, I am highly motivated in my work.