No-compromise Brokering
New Dawn Traders, headquartered in Argal Farm, Cornwall (UK) is a "Voyage COOP" broker bringing together a network of farmers and makers, sailors and Port Enterprises to deliver delicious goods to UK shores, as close to emission-free as possible. NDT raises awareness of the shipping (and farming) industry's impact on the climate crisis and encourages human connection through trade across the whole supply chain.
Brokering a sail cargo supply chain in today's container-ship-dominated seascape keeps the New Dawn Traders office team on their toes: days are spent liaising with sailing ship crews, nurturing trusting relationships with Colombian panela makers, Trinidadian cacao associations, and Portuguese olive farmers (and many more) then overseeing the labyrinth of export and import administration. All the while developing the Voyage Coop business model and advocating for sail cargo-friendly amendments to the UK Marine Coastguard Agency code of practice, to encourage more traders and sailing ships to get involved.
Part of this role involves partnering with suitably-placed and equally passionate Port Enterprises along UK and European coastlines to collect and distribute product orders on the behalf of their immediate communities. New Dawn Traders is itself a Port Enterprise for West Cornwall, UK.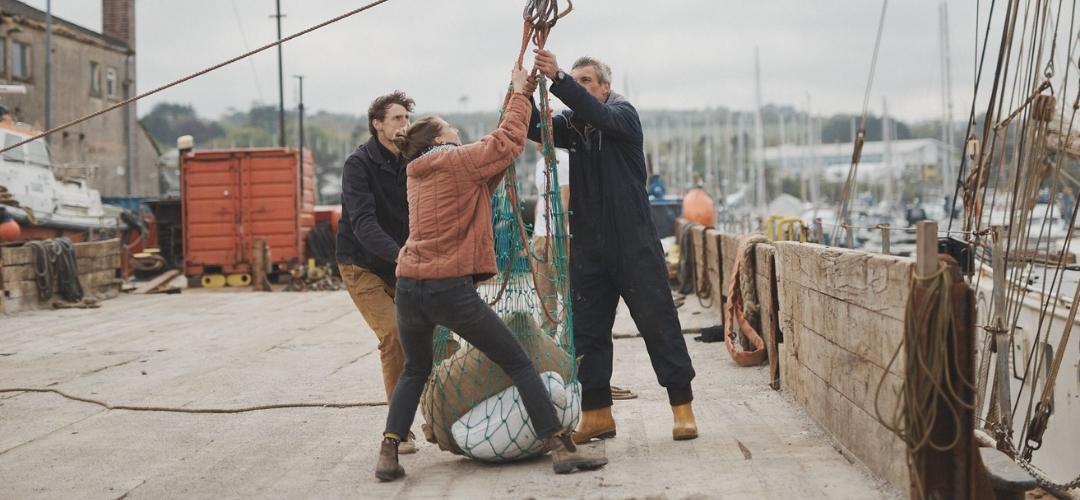 Extending Local Food Networks Across Borders and Oceans
New Dawn Traders began from the dreamings of founder and director Alex Geldenhuys when she was living with a community on a cocoa plantation in Brazil, after sailing there 15 years ago.
Would it be possible, she and her friends thought, to transport home the Brazilian delicacies we've come to love with no more ecological impact than a locally-grown apple?
Yes, it turns out! Alex made it her mission to find out how and began her journey in wind-powered transport as a cook onboard the pioneering sail cargo ship Tres Hombres followed by years of trialling cargo imports with several of the other front-runners in the burgeoning industry. Slowly, slowly this fantasy has become quite tangible.
In 2021, the Voyage COOP shipped around 20 tonnes of cargo with the De Gallant crew of the Blue Schooner Company. Looking ahead to 2022, NDT expects to oversee the transport of 50 tonnes thanks to new contracts with Danish ketch Klevia (owned by Scott Metcalf) and Dutch schoeneraak De Tukker (of EcoClipper).
Sharing the Load
As a Port Enterprise, New Dawn Traders encourages their customers to pre-order their sail-shipped goods, reducing the financial risk of an import by sharing the cost of the cargo and voyage among many. Customers have the option of buying in bulk and super bulk to last a season or to share with family and friends, and ultimately, to reduce packaging waste and excessive trips to the supermarket.
The pricing system is transparent to the whole Voyage COOP supply chain to show that everyone is paid fairly, while margins on pre-orders are kept to an absolute minimum so that customers have equal access to the cargo whether they are buying for their home or for their business.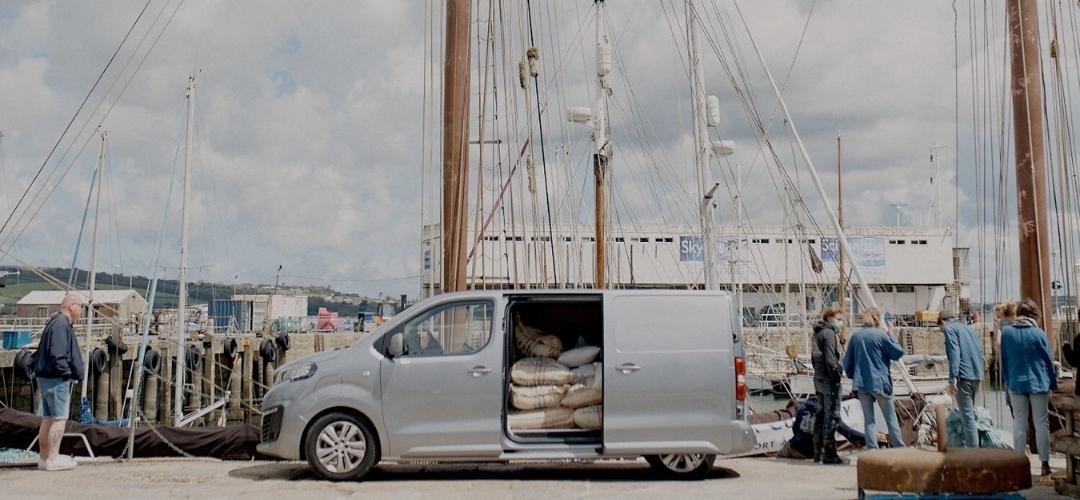 Celebration
Can you imagine picking up your groceries directly from the ship they were shipped on? This is exactly what Voyage COOP Port Enterprises offer their customers the opportunity to do upon the ship's arrival at port.
For one, collecting your order at the quay-side reduces onward distribution and storage needs. But just as crucially, these in-person exchanges allow us to celebrate together – a continent-to-continent, hand-to-hand supply chain which treasures quality, connection and health before profit and speed. And, indeed, to demonstrate in full regale how possible it is to extend our local food networks across borders and oceans.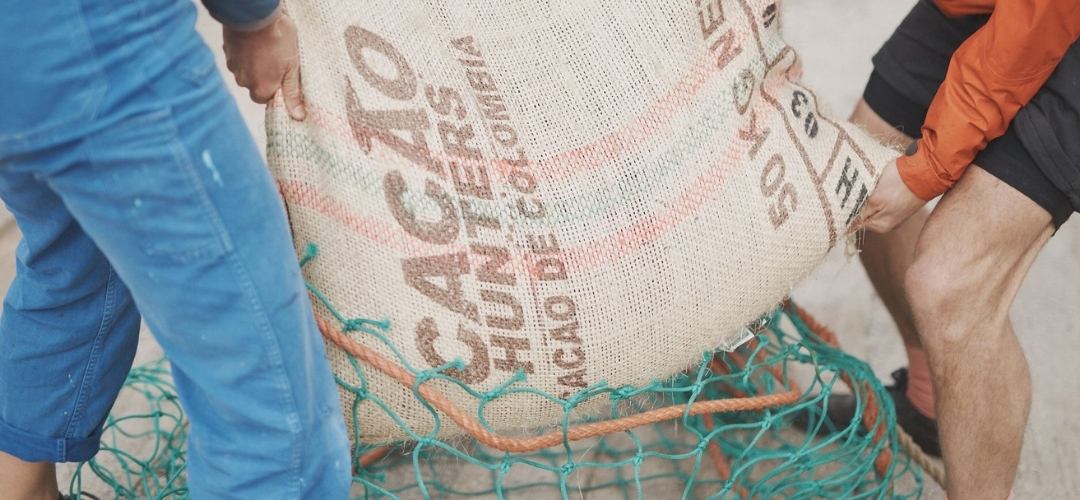 Stay up to date with the latest from New Dawn Traders by signing up for their newsletter:
Visit the New Dawn Traders' Port Enterprise shop to pre-order:
www.bit.ly/newdawncargo (for local collection in Cornwall and UK national delivery by post)
Find your closest Voyage Coop Port Enterprise (UK & Europe):
https://www.newdawntraders.com/voyage-coop
Start a Port Enterprise yourself:
If you can coordinate and collect orders from your community, why not join the Voyage COOP's growing network of Port Enterprises and bring a sail cargo ship into a port or harbour near you? Open to ports in the UK, Europe and Caribbean. Minimum total cargo volume applies. Get in touch for a Port Enterprise Brochure: info@newdawntraders.com