When De Tukker was bought by EcoClipper earlier this year, a temporary refit crew based in Den Helder stripped out the inside of the vessel. This was done in preparation for the shipyard, where more surveys and structural changes are planned.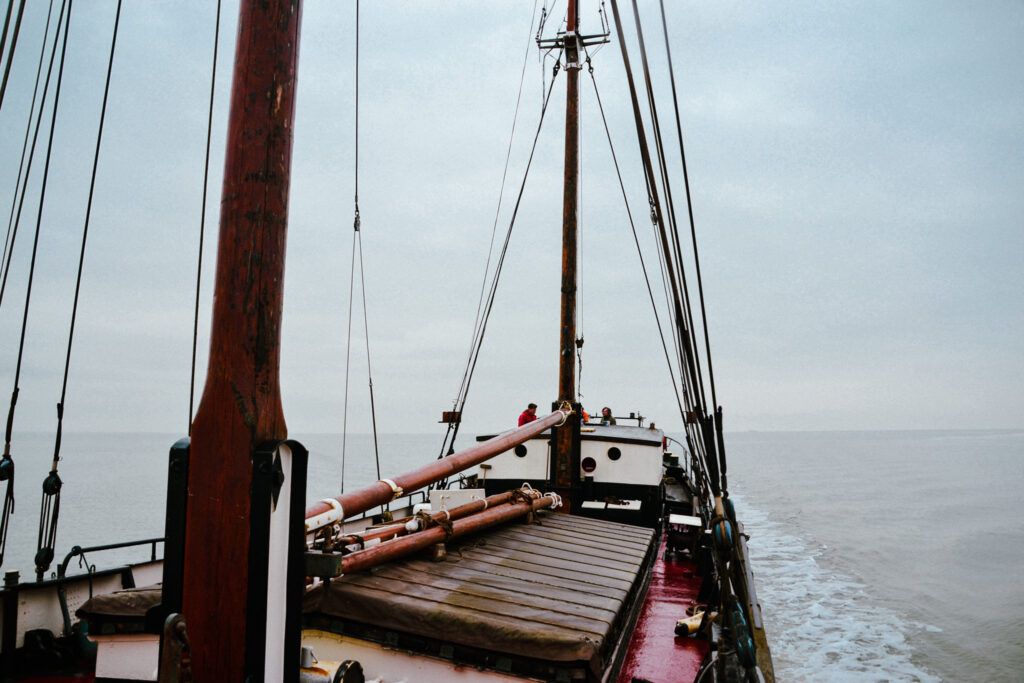 On Tuesday 1st March, De Tukker left Den Helder and made her way to the shipyard. The transfer was done under engine, as the sails were not rigged.
On Saturday 5th and Sunday 6th March, the ship was derigged fully. This meant the standing rigging (stays and shrouds), the masts and jibboom were removed. Measurements were also taken to help the shipyard bring the vessel out of the water – where the vessel is strongest and can be lifted.
Monday 7th March saw the ballast and tanks being craned out of the ship, ready to go into the dry. This means the vessel is a lot lighter.
Wednesday 9th March – De Tukker is taken out of the water!
The rest of this week will see a thorough hull survey done and final planning of the refit schedule. Once this is known, the team can get stuck into the work and start preparing a sailing schedule for cargo and passengers.