Clipper ships conjure up the romantic idea of the bygone age of sail. However, sailing one of those ships was far from romantic. The tea trade in the nineteenth century was all about speed. And speed was money. Clippers were developed to get cargo onto market ahead of their competitors.
The following features defined clipper ships: 1) they usually had three masts and were square-rigged, 2) they had sharp lines built for speed, 3) they had a large total sail area, and 4) they were using their sails day and night, fair weather and foul.
Clippers were used to transport cargo that was especially valuable and perishable, such as tea and silk, or for other reasons required fast transportation, such as human passengers during the gold rush.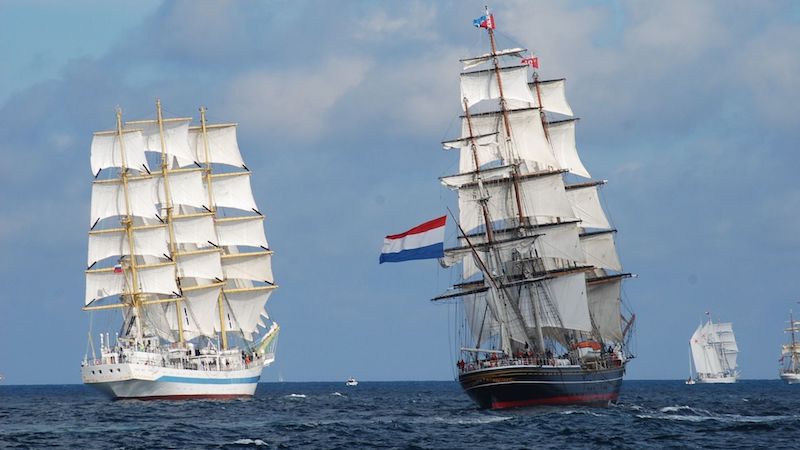 Which Developments Influenced the Rise of Clippers?
The competition for the lucrative Chinese tea trade between the USA and the British Empire in the 1840s provides backstory for the emergence of clipper ships.
The gold rush in California in 1848 and Australia in 1851 gave the rise of clippers another boost.
American ship builders were the first to design fast racing clippers and soon came to dominate the world's trading routes. However, Britain quickly caught up developing its own breed of fast cargo vessels.
Victorian society was ready to pay extraordinary prices for the first tea of the season. This provided economic incentives for ship owners to optimize ship designs for speed. Legendary clipper races took place in the 1860s between the leading British clipper ships.
Famous Clipper Ships
One of the most famous clipper ships was the Cutty Sark which was built in 1869 in Dumbarton, Scotland. With her huge sailing area and her long narrow hull she was considered the apex of clipper construction. Cutty Sark is one of only two clipper ships that survive until this day. She can be viewed in Greenwich, London.
A famous Dutch clipper was the Noach. There were six ships of this name, the first of which was built in 1857 in Kinderdijk, Netherlands. Noach I was heavily rigged and was the first Dutch ship to carry iron wire standing rigging. The ship was rather beamy, and was purpose built for passengers and cargo over speed. Noach made fast passages and had luxurious accommodation and a reputation for consistent regularity making it an immensely successful clipper.
The Decline of Clipper Ships
The emergence of steamships and the economic downturn that followed the Panic of 1857 brought about the end of clipper ships.
Although much slower than clippers, steamships did not depend on the caprices of the wind and promised a more reliable and predictable journey.
Also, the newly built Suez Canal was harder to navigate for sailing vessels.
The steam clipper which was fitted with steam engines in addition to sails was a short lived attempt to make clippers sustainable for the future.
In addition, clipper ships lost their main raison d'être when tea prices dropped towards the end of the nineteenth century.
A New Rise of Clipper Ships?
However, the old days of elegant ships piercing the waves of a seemingly endless ocean might not be gone forever.
There are current attempts to leverage sail power to cut fuel costs and reduce carbon emissions.
Between the years 2007 and 2012, the merchant shipping industry contributed roughly 3.1% of global CO2 emissions according to the Third IMO GHG Study. The CE Delft update to the study forecasts that this could increase by up to 120% by 2050. This makes the shipping industry the main "climate offender".
A number of companies seek to reintroduce sail power to cargo ships. The MS Belluga Sky Sails uses a kite to reduce fuel costs by about 20%. The Swedish company Wellenius plans to launch a large cargo vessel that will use a combination of wind power and engines (most likely electric) by 2024.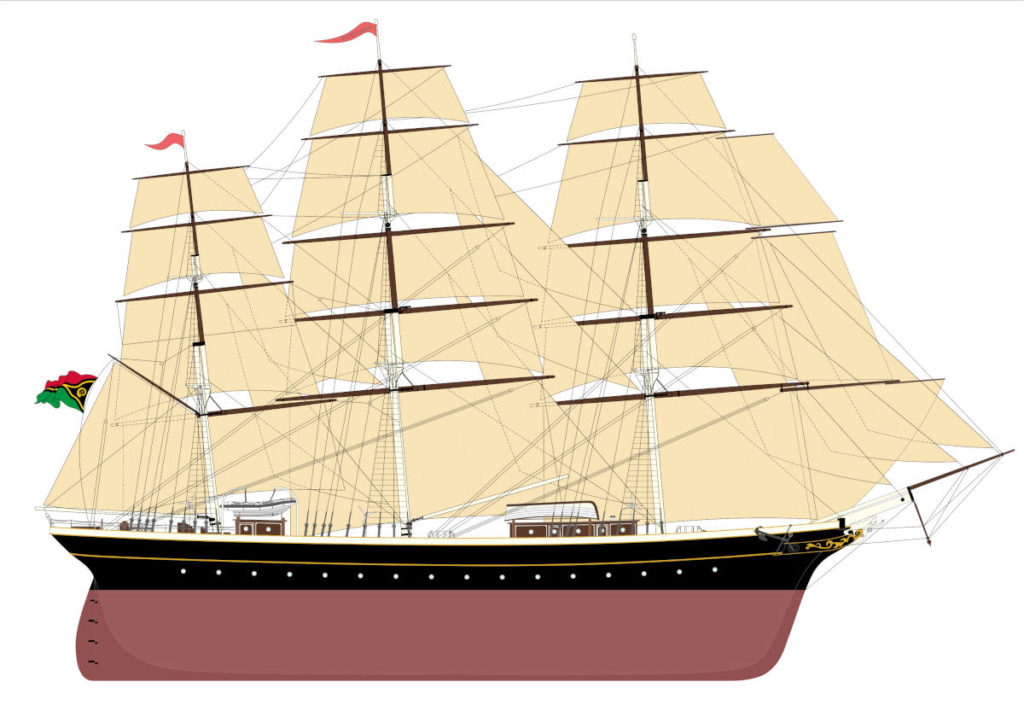 Besides those ambitions to develop hybrid ships there is a growing movement to bring back genuine sailing ships that transport cargo depending on nothing but nature.
Founded in 2018, EcoClipper is proud to be part of this growing movement. Founder Jorne Langelaan, a sail cargo expert and co-founder of shipping company Fairtransport, has the ambition to develop a fleet of engineless sailing ships offering emission-free transport and travel worldwide. EcoClipper ships will sail on three shipping lines with fixed schedules, thereby creating a new shipping logistics system for sail cargo vessels.
You can join the growing community of sail freight enthusiasts by supporting EcoClipper. You can subscribe to the EcoClipper newsletter here, and follow EcoClipper on Facebook, Instagram, LinkedIn, or Twitter!