Main image: Venture Sailing Holidays, Pellew
Words by Jess Clay
It's always surprising how trends come and go in cycles, from fashion to design to music. They say, "there are no new ideas" –and maybe they're right. It's somehow a little bemusing, however, that the humble sea shanty has become the latest trend. Or has it?
When 26-year-old Glaswegian postman Nathan Evans, posted his rendition of "Wellerman" to TikTok at the end of 2020, he probably wasn't expecting it to gain well over a million views or to top the UK charts! Nor would he have been expecting it to cause a global interest and a resurgence in sea shanty performances. Most of all, he probably wouldn't have expected it to spark debate about semantics – and yet here we are, because "Wellerman" isn't a sea shanty at all!
The difference, according to music scholar Harold Whates, in an 1937 essay is that
"Shanties were sung at work and had an exact relationship to the many varieties of heavy physical toil involved in handling a square-rigger… Sea songs [on the other hand] may be defined as everything sailors sang in hours of relaxation [with a nautical theme]."
While everyone loves a good old sing-song, the purpose of a shanty was essentially to synchronise a ship's crew to efficiently tackle different tasks on board their vessel. For this reason, the most important aspect was the rhythm. The songs were somewhat simple, with call-and-response style lyrics that could be improvised, led by a lead "shantyman" who added extra verses as needed until the task was complete.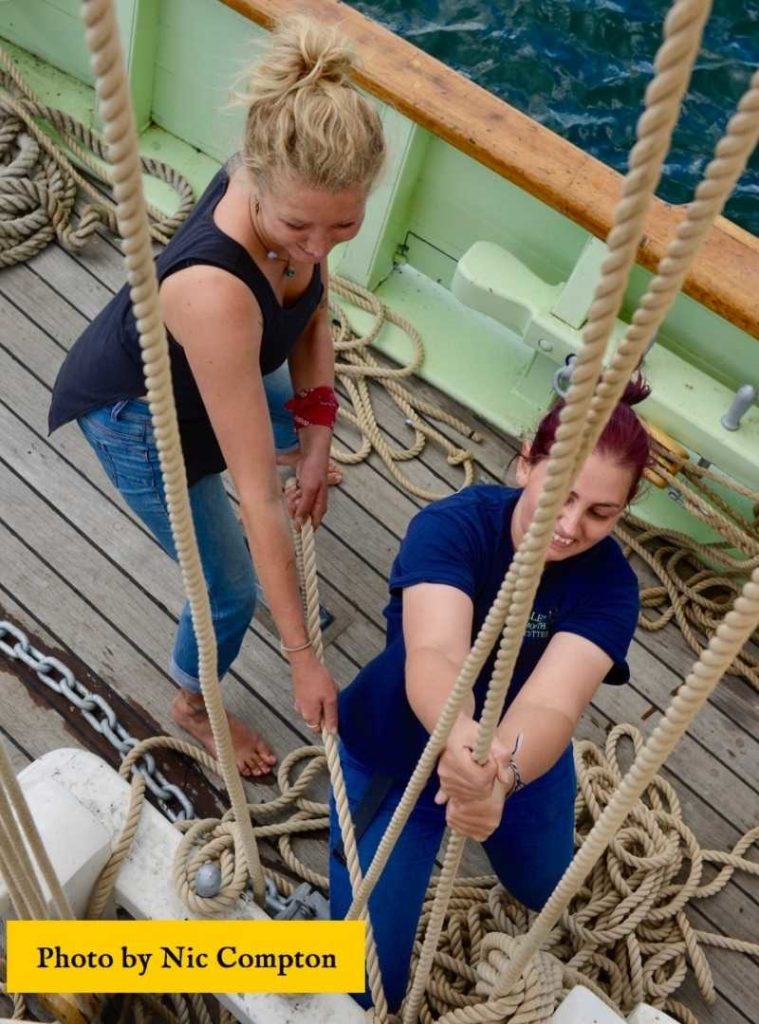 Different shanties were used depending on the task: Short drag shanties like "Paddy Doyle's Boots" were for tasks that required short, quick hauls, such as unfurling a sail. Long drag shanties such as "Haul Away Joe" were for heavy, heaving tasks requiring a rest or set-up time between pulls, like hauling up a yard or a topmast. Capstan and pumping shanties like "South Australia" and "Santi Ano" respectively, were used for carrying out tasks that required continuous effort, such as walking around the capstan to raise the anchor or manning the bilge pumps.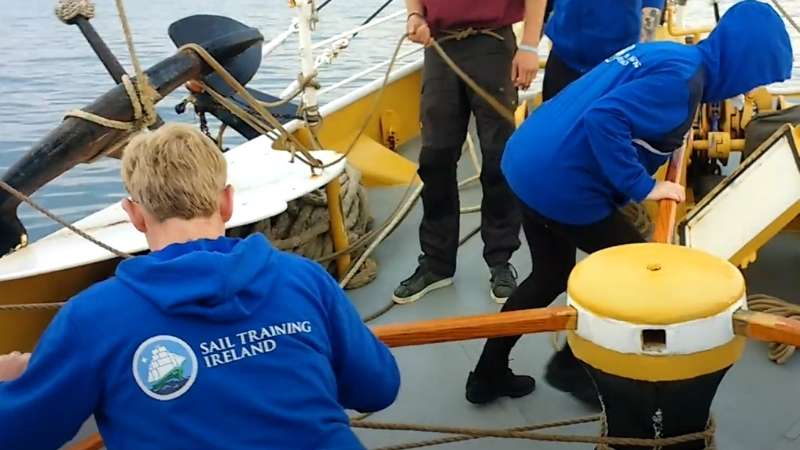 Shanties can be further categorised depending on whether they were being sung on an outward journey (for instance, the capstan song "Rio Grande") or homeward-bound such as the pumping song "Leave her Johnny" – typically sung while pumping out the bilge for the final time after a long voyage (the 'her' in the song refers to the ship).
Sea songs, or forecastle (fo'c'sle) songs, on the other hand, were sung purely for entertainment during down time, the fo'c'sle being where the crews quarters were. These songs built morale amongst the crew and were opportunities to tell stories and anecdotes or to pass down history. These songs were about adventures, love, melancholy, or legends, and some were just silly and fun. Some examples are "Captain Nipper", "The Bonnie ship the Diamond" and "The Coasts of High Barbary".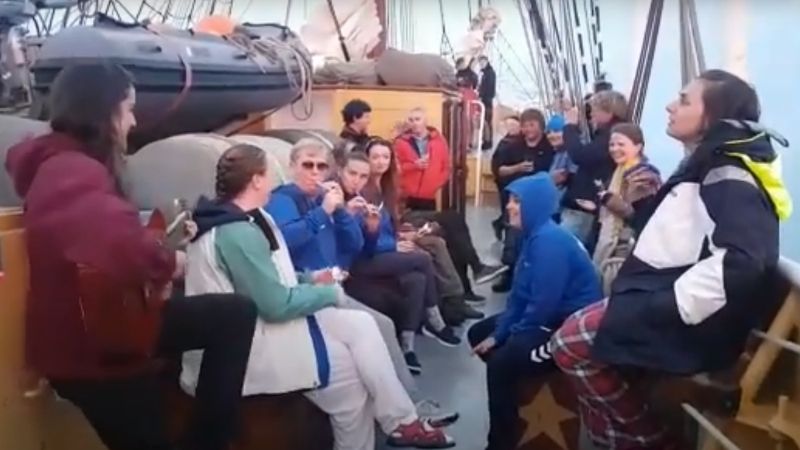 True working shanties disappeared as industrial technology developed. Steam engines replaced manpower to drive capstans and pumps. The introduction of propeller power dramatically reduced crew numbers and eventually caused the demise of the sailing ship (and the shantyman) hey-days of the 1800s.
So why are shanties and sea songs appealing to people – especially the younger generation well into the 21st Century? There is a direct link between music and mood, and singing has been shown to release happy hormones and endorphins, even more so when we sing together. Group singing is a powerful and ancient communal activity; it builds closeness, cohesion, and a sense of belonging, as seen in everything from church choirs, to fans in sports stadiums.
For sometime now, studies have suggested that excessive use of social media can contribute towards a sense of loneliness, so there is something quite humbling about this latest TikTok trend.
The 'Wellerman' brought "sugar and tea and rum" to the crew of the Billy o' Tea, providing them a little respite from the drudgery of their hard life at sea. Perhaps during the profound separation and isolation of the Covid pandemic, the Wellerman has brought us a much needed sense of community and togetherness.
---