Jess Clay, EcoClipper Communications
 Have you ever seen a lonely ship on the horizon while at the seaside? Or watched in awe as the fleet roared by in a Parade of Sail at a local Tall Ship festival? Have you ever looked at the people on board and wondered how they got there or wished it was you?
I have. And after a few surprisingly simple steps, 18 months of hard work and an amazing traineeship I'm now a professional, full-time Seafarer – and you can be too – if you like!
Whether you've always longed to run away to sea, are in need of an exciting career change or just fancy a fun weekend messing about on boats, it can be hard to know where to start. My journey began with a casual chat with a tour guide on a museum ship named 'Kajsamoor' in the historic port of Charlestown in Cornwall, UK. The guide mentioned "traditional sailing holidays" and a Google search (or 30) later, I was booked onto my first Tall Ship, albeit overwhelmed with new information and strange terminology. 
There are several paths you can take to get on board and many ways to enjoy boats, whether you're after the romance of an old creaking ship, gently rocking under a starry sky or the challenge to jump out of your comfort zone and try something new! The truth is that on a Tall Ship, you can (usually) be involved as much or as little as you like! There really is something for everyone – even if sailing isn't for you! 
Ready to weigh anchor? Read on…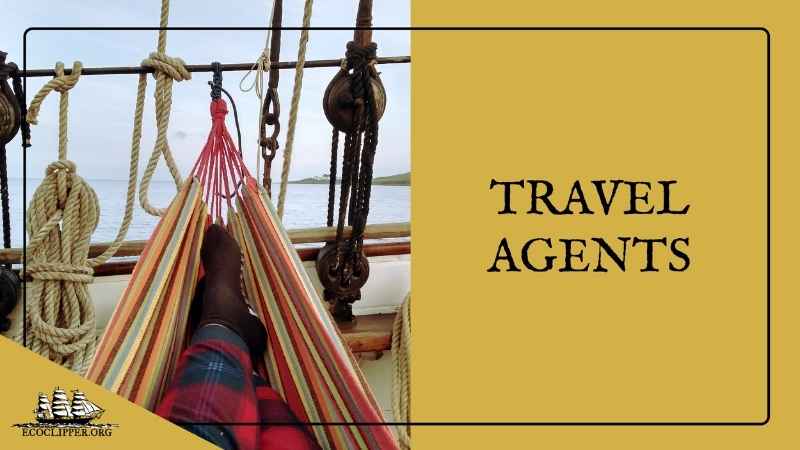 Travel Agents
Tall ship travel agents such as Classic Sailing, Venture Sail or Holland Sail are a great place to start. They work with independent ship operators, owners and organisations, bringing together a wide selection of boats and voyages in one convenient place. For the complete novice sailor they're a valuable resource, allowing you to see what options there are without needing to know what to search for: square rig or gaff? "I don't know, what's a gaff??" – if this is you (this was me too!) then a travel agent is a great place to start! Classic Sailing even has a great, free guide to get you up to speed with the basics.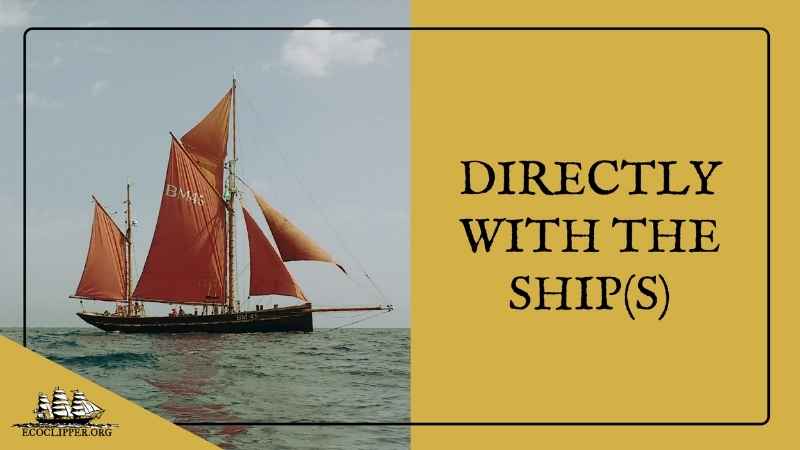 Directly with the Ship(s)
Once you know what options are available and you have found your style of traditional sailing it's often possible to book a voyage directly with the ship. This is beneficial for both parties as any questions you have about your trip can be answered by the people who know the boat best, without going through a "middle man". Some organisations such as The Island Trust and Maybe Sailing operate several of their own ships, so your choice doesn't have to be limited to a single vessel. You'll sometimes find exclusive trips that are only available when booking directly including part/single day 'taster' trips which are great to see if sailing is right for you without breaking the bank. Pilgrim of Brixham offers fantastic, affordable half-day sails in Devon for example.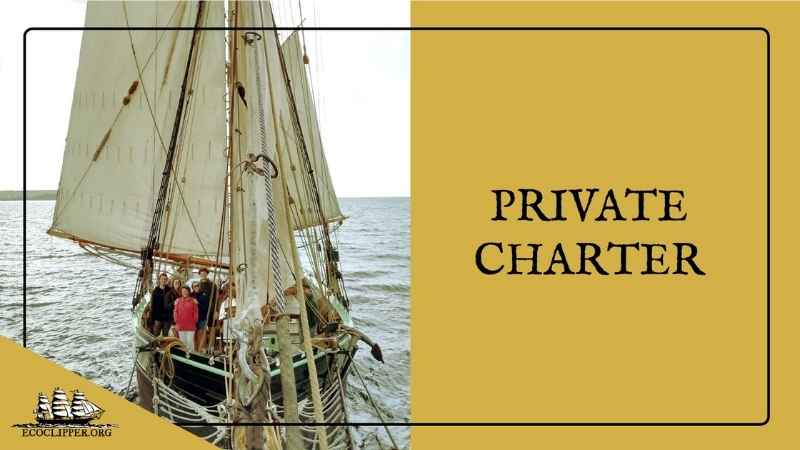 Private Charter
It's often possible to charter a ship – this is when you book the boat and crew for private use for a period of time. This is becoming a popular choice in these strange Covid times as it allows you to enjoy a holiday away from home while maintaining a "bubble" with your loved ones and the professional crew. When you charter, you have a greater say in regards to where you go and what you do. The crew can devote more time to ensuring you have a great time as private charters are often a smaller group than usual. Boats of all sizes offer private charter (see Classic Charters for example) but it's often necessary to book well in advance so that they can fit your trip around the rest of their voyage schedule. I've crewed on both Bessie Ellen and Amelie Rose for private charters and they're some of my favourite trips. I love seeing guests grow in confidence during their time onboard and this is really apparent with a small, close-knit charter group.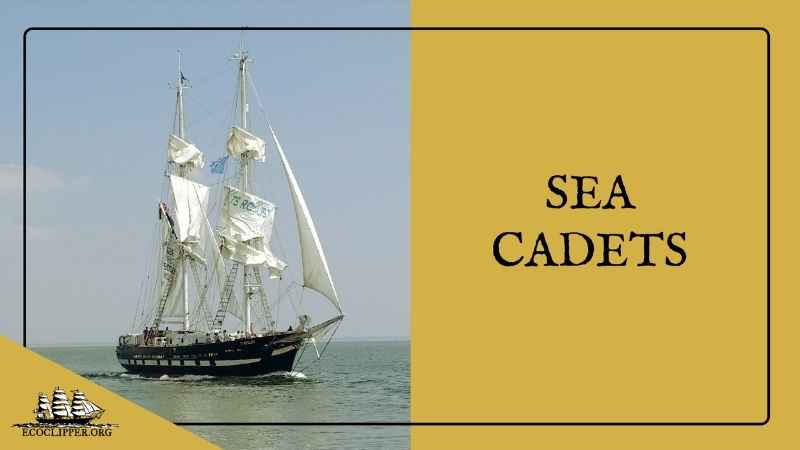 Sea Cadets
For the young people in your life, a fun stepping stone is Sea Cadets. Sea Cadets is the largest maritime based charity in the UK, encouraging children as young as 10 (Junior Cadet) to 18 years old to develop life skills, self discipline and confidence in a fun and safe way both on and off the water. Cadets have the chance to set sail on a variety of vessels including TS Royalist – the charity's purpose built Sail Training ship.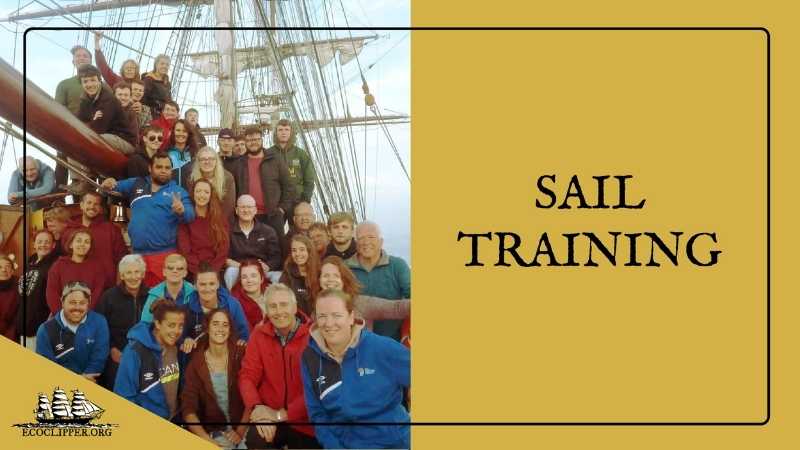 Sail Training
Sail training is a natural progression from Sea Cadets but it's also an easily accessible way into sailing for many people. There are academic studies into the numerous benefits of Sail Training from improving communication, employability and leadership capabilities to environmental and cultural awareness and appreciation. What's more – it's really good fun! Sail Training International organise Tall Ship Races all around the world and champion Sail Training for everyone with an emphasis on young, disabled or disadvantaged people. It's an excellent path into sailing as a career because you learn a lot in a short time and experience what life on board is really like in a holistic way – helming, navigating, cooking and cleaning! I started my sailing journey via a Tall Ship race in 2018 aboard the Dutch brig, Morgenster – an experience that literally changed my life! My original review of that trip is still featured on Morgenster's website.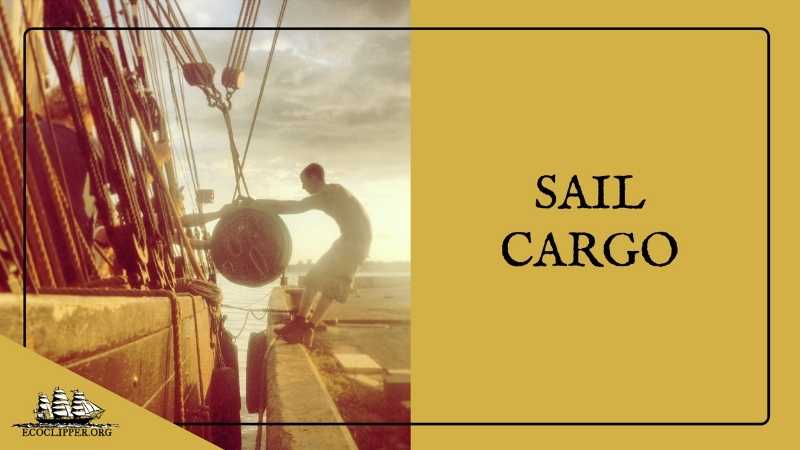 Sail Cargo
Sail cargo vessels are interesting to sail with as they are working in a commercial capacity, so chances are you will be helping load and unload cargo. If you are interested in getting involved with transporting products across oceans, there are a number of ships doing so such as Fairtransport, Timbercoast, Blue Schooner Company. There are also local vessels that work within their area which might be useful if you live on the coast or some are building their ships as we speak such as Raybel Charters, SV Brigantes and  Sail Cargo. Sail cargo vessels often have contact details on their website. To start with check out the Sail Cargo Alliance for a comprehensive list of sail cargo ships and also have a look at SV Kwai, Schooner Appolonia, Les frères de la côte and TOWT. Of course, also keep an eye on EcoClipper for opportunities sailing in the future!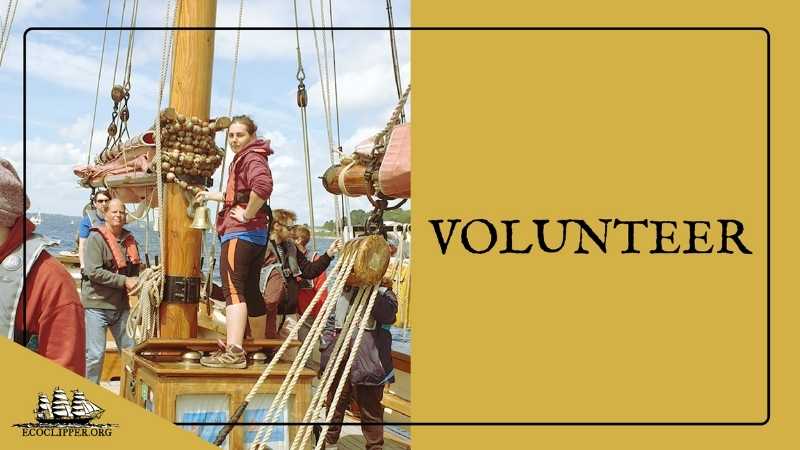 Volunteer
There are several ways you can volunteer onboard, both sailing and maintenance – either way it's good for the ship and your soul! At the end of a holiday on Pilgrim of Brixham, I was encouraged (press ganged!) to sign a voluntary crew form. I had gotten stuck in and had shown interest throughout the whole trip and it hadn't gone unnoticed by the crew. That was the last time I paid to sail – and when trips can run into the £1000's, that's a big deal! Ultimately, volunteering is what enabled me to learn so quickly, which in-turn gave me the confidence to resign from my office job when the opportunity to become a Seafaring trainee arose.
If you're near the coast, a river, lake or even a canal – have a look to see if there are local boats in need of help – you may be surprised just how many there are! Contact them directly to see if they need help or if they have a volunteer program. And it's not just sailing – many ships are operated by charities who depend on volunteers to help with everything from admin tasks, open days and fund-raising to carrying out maintenance so the skills you already have can make a huge difference!
Volunteering opportunities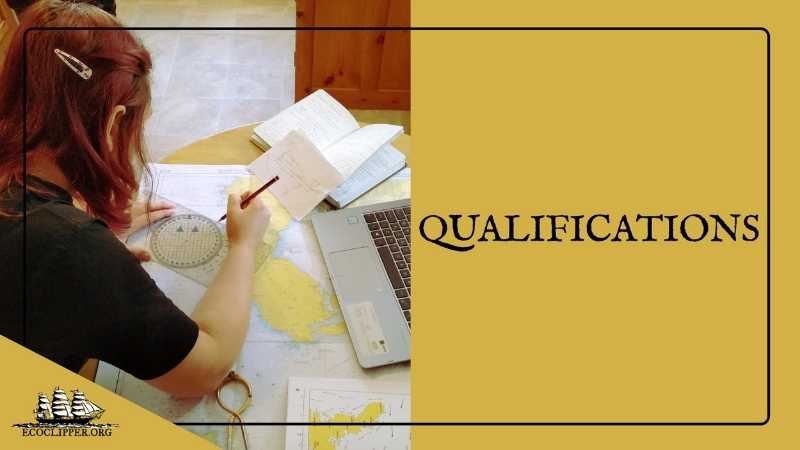 Qualifications
While qualifications aren't needed for sailing holidays or most volunteering opportunities they're definitely a useful (and fun!) tool to have – especially if you're looking to crew professionally. You may have heard of the RYA, who offer a variety of qualifications that provide a grounding into the theory and practical elements of sailing, from meteorology and navigation to offshore boat handling. Some of these qualifications are recognised by maritime employers – especially in the UK but if you're looking to travel the world on a tall ship as a Mate or Officer (or Captain!) I'd suggest working through STCW qualifications, as these are recognised by more organisations worldwide. In the Netherlands you could also join the Enkhuizen Nautical College, which is specialized in training future officers for commercial sailing vessels. They even have a full size square-rigged ship in their garden, for sail training purposes. 
Crewseekers International brings skippers and crew together, like a nautical "personal column". They have a fantastic article detailing the training and qualifications needed to crew professionally anywhere in the world. Working through qualifications can be expensive however, and while some maritime employers will pay some or all of a course fee, there is sometimes the option to apply for a bursary, such as the one offered by Trinity House.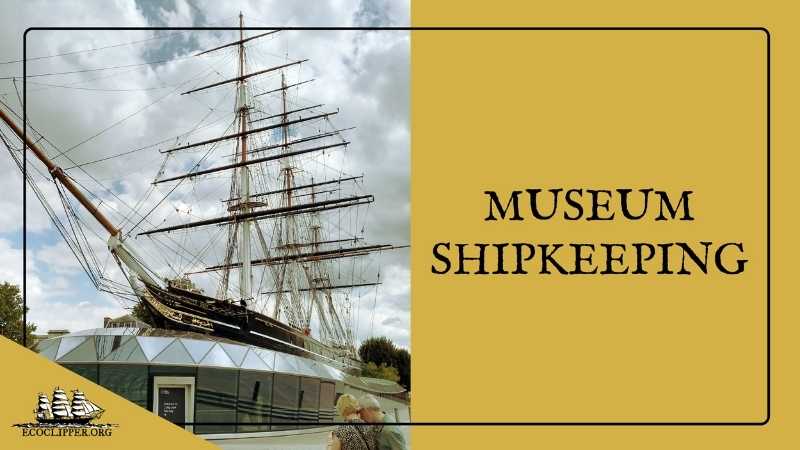 Museum Shipkeeping
There's also a surprising number of museum ships around. Ships are not designed to sit out of the water for long periods of time (some have now been out of the water longer than they were in!) so the specialist care and engineering needed to look after these sleeping giants is incredible. Whilst the lines can be blurred with museum conservation, these roles are valuable to keep a static vessel healthy and available for education and heritage purposes.
Volunteering opportunities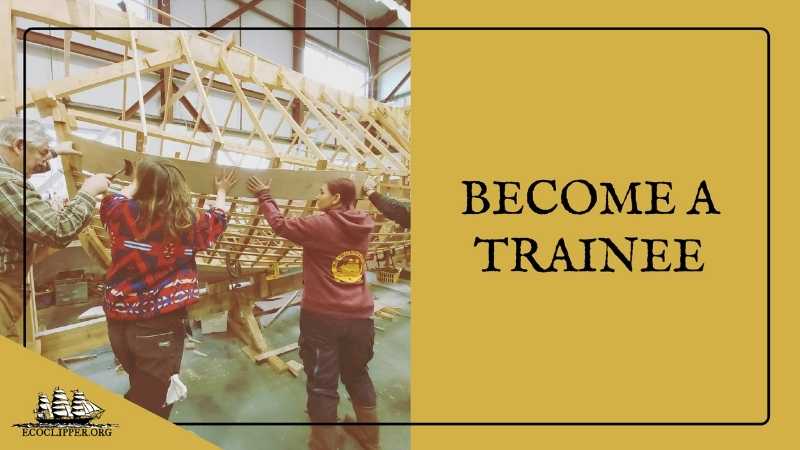 Become a Trainee
Traineeships such as SHTP2 (of which I'm part of) from National Historic Ships UK are unfortunately hard to comeby as they are often born out of a specific need and funded with public arts or heritage grants – but there are opportunities out there. Some organisations offer maritime apprenticeships such as Pioneer Sailing Trust. Though predominantly boatyard based skills, apprentices are encouraged to sail throughout the summer to gain an appreciation for the vessels they're working on (and I recommend sailors spend some time working in a boatyard for the same reason). The team behind Canadian based barque, Picton Castle offer both a seafaring traineeship and a Bosun School and Enkhuizen Nautical college in the Netherlands offers training for those interested in traditional sailing and shipkeeping. In the UK there is the International Boatbuilding and Training College (IBTC) Lowestoft, which offers a variety of traditional and modern boatbuilding, maintenance and woodworking courses that I personally can't rate highly enough!