Work on De Tukker is progressing and the team morale plays a big part in this. The crew continue to be full of positive energy and in encouragement of each other.
There have been quite a few updates on the work being done on De Tukker…
---
The ship will get a new keel from under the rudder stock until a few meters in front of the main mast, to gain maximum stability in different seas states. At the moment the part under the cargo hold is already finished.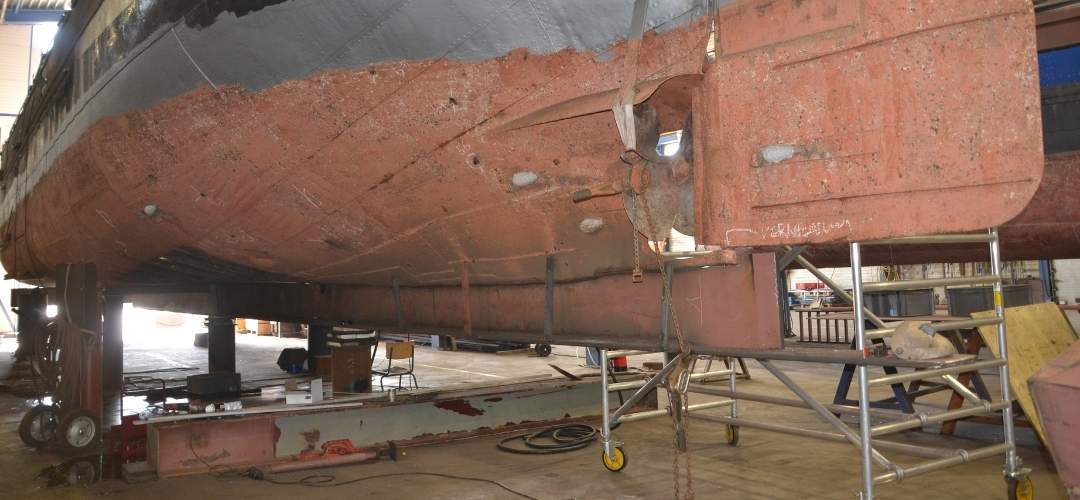 ---
De Tukker's main engine, generator and cooling systems are being checked, serviced and updated by an engineer of Friesland Diesel Motoren being assisted by our A/B deckhand Vito. The engine will be used as little as possible, read our blog on this here.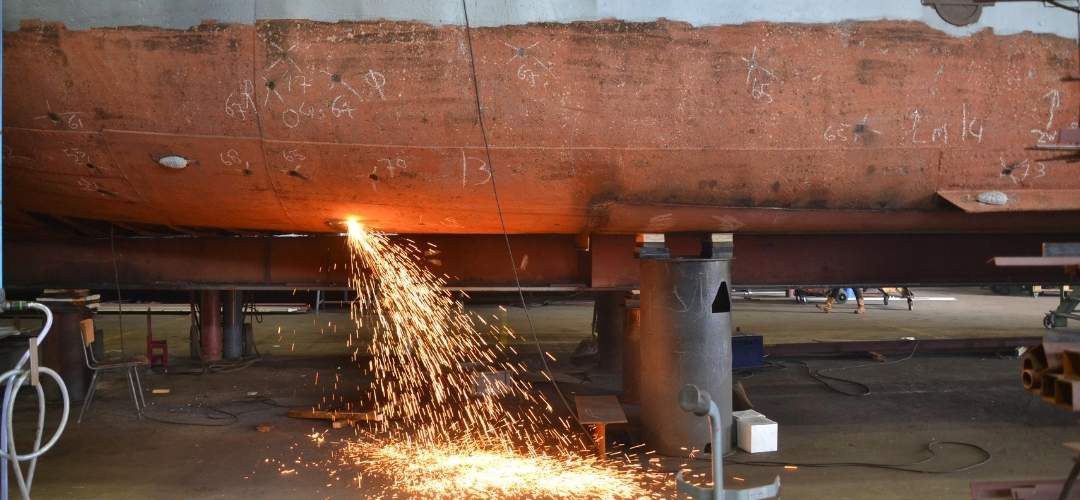 ---
The rest of the crew is working hard in the cargo hold of the ship, where they are rust busting to prepare the space for priming and painting.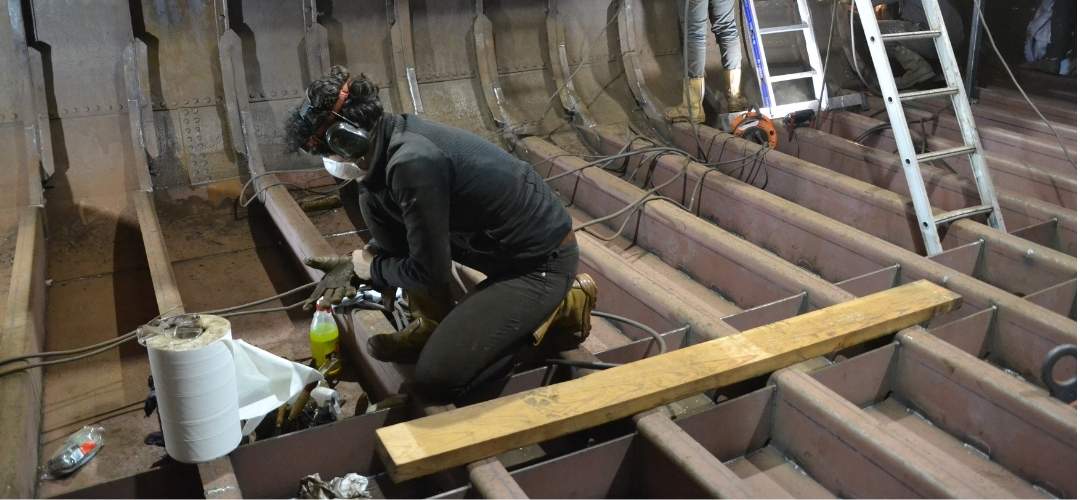 ---
A new deck house will soon be finished. This is where the galley and lounging area will be for crew and passengers.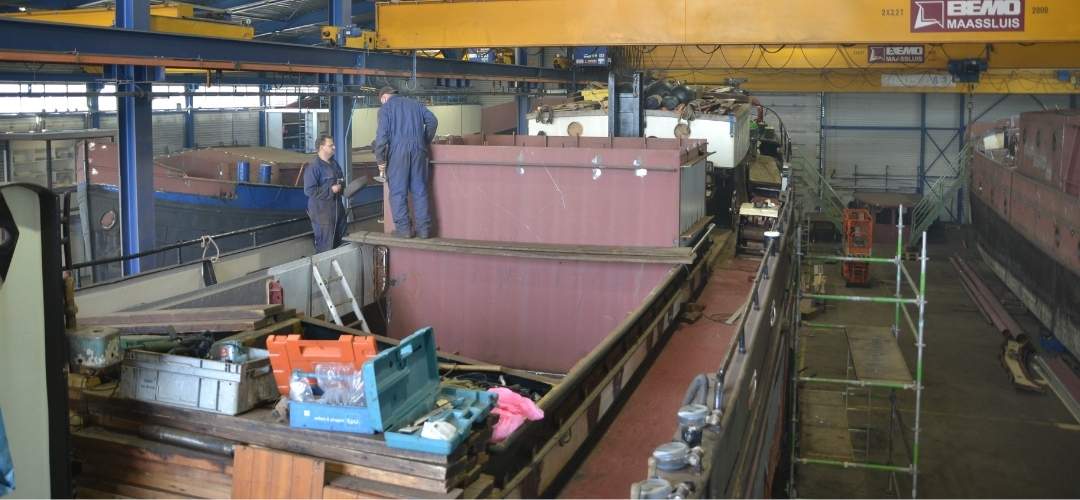 ---
De Tukker also reached a necessary step in the process of replacing the underwater area of the ship which needs renewal – a 3D scanning of the whole ship inside and out. This process was done by the Lido2D3D company. The 3D scanner is able to map out the ship accurately to a millimeter. With a resolution of one million dots per second, the vessel is measured with extreme accuracy and the scanner provides the best basis possible for measuring the shape of new frames and bottom plating.