Author: R.O.Neish – www.theloftsman.com
The half block model – the start point for the master shipwright, a scale model carved in pine. Dimensions taken from this form a full size ship, as preliminary offsets are created. From the 18th century all ships started out as a half block model, usually the Starboard side as Port side would be an exact opposite.
The water-line model
In America, up until 1794, ships had been built from what was known as skeleton models. These were made up of the ship's frames, keel, stem and stern post. These models could not convey the shape of the vessel easily, and it took a long time to lift the lines from the skeleton model and transfer them full size to the Mould Loft floor.
However, there happened to be a very bright young shipwright named Orlando Merrill from Newburyport and who was just 31 years old at the time.
He invented what was known as the water-line model, which was composed of slices of wood each one with a thickness representing a given size, such as 1ft, 2ft or 3ft etc. He named them "lifts" and they were joined together by dowels, then later by screws.
These sections or "lifts" could be shaped to the vessel's form, then taken apart, with the sheer, body and half-breadth plans being easily transferred to paper. From this the working full size lines were laid down in the Mould Loft.
The required dimensions, or "offsets", could then be lifted, fully finished and faired, and would enable the draughtsmen to produce the working plans of the ship. The water-line model became what we now know as the half block model.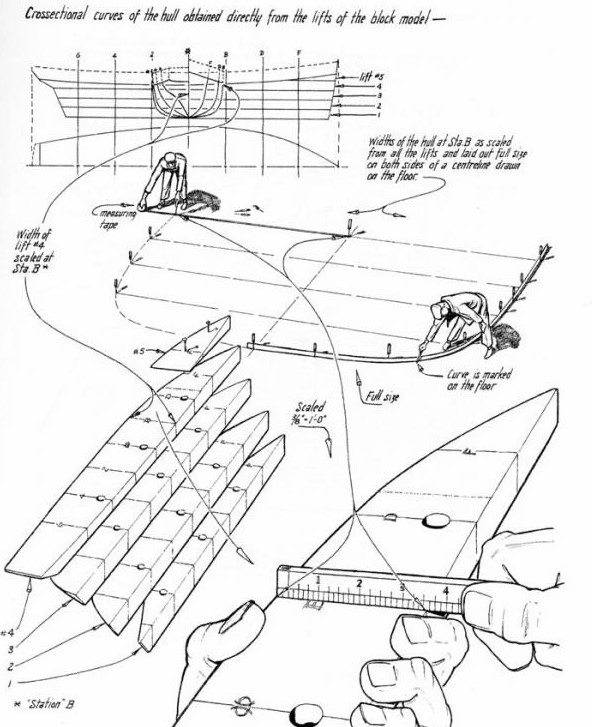 Still used today
This simple yet ingenious invention is remarkable in the fact that it is still in use today. CAD produces the form and everything else when it comes to designing a ship or a boat, but when you wish to see the finished shape this is still a nice way of doing things. A 3D part can also be cut and formed from most CAD programmes.
The inventor never got any remuneration for his work. Although it is safe to say that what he had done saved shipbuilders and designers many thousands of hours.
Merrill revolutionised the science of shipbuilding in the late 17th century and early 18th century.
His original water-line model made in 1794 was presented to the New York Historical Society in 1853. The illustrious Mr Merrill died at the ripe age of ninety-two in 1855, two years later.
Further uses
While the half block model was a fine way for the master shipwright to convey to prospectus owners just what the vessel would look like, it had many more uses, as it could be used for calculating the quantity of timber and other resources required. Later on, in the days of iron and steel, half block models would be used for plate ordering and to visually see where seams and butts were placed.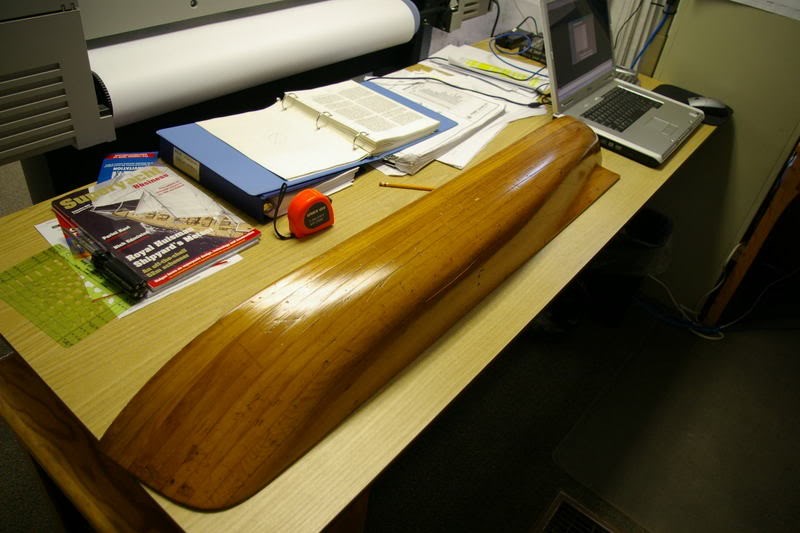 So, by working on only one side of a hull, shipwrights not only saved time and money, but they could also assure their ship-owners that the finished vessel would be symmetrical.
They also have a great aesthetic look and work very well as mounted/framed prints.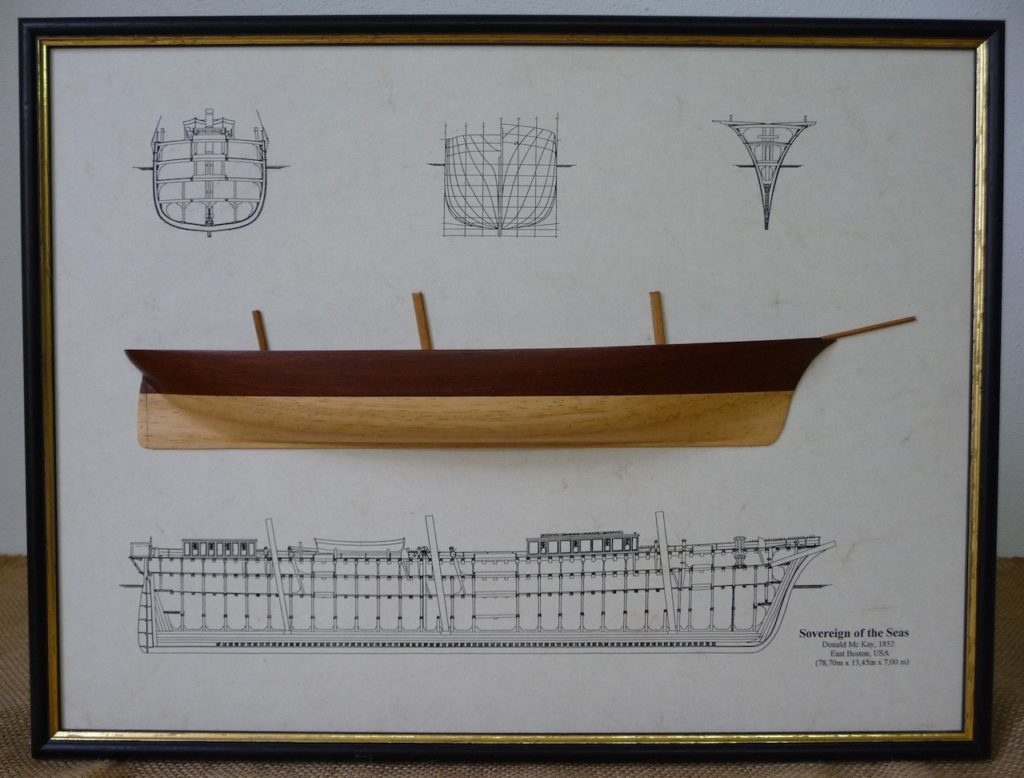 I find as I go on with my research and active career in shipbuilding that nothing is ever new, just variations on an established old theme. There are no short cuts.

Author R.O Neish
For much more on Lofting and the history of Lofting, visit https://www.theloftsman.com/lofting-design