With current environmental, societal and economic developments in mind, it is clear we need an entire new way of transporting our goods and traveling over long distances. When we are rethinking our businesses and can finally accept that we need a large, possibly revolutionary, transition in our logistics, why not abandon fossil fuels altogether and make a return to sail? This is exactly what many people on the fringes of the maritime industry have been thinking for years. And so here it is…
Within EcoClipper, the process of designing a suitable sailing cargo ship had already started a while ago. Yes, there were dreams about it even before I first set foot on an operational sailing cargo vessel, the schooner Avontuur in the late 1990s. Later, when operating the engine-less cargo brigantine Tres Hombres under the banner of sustainable shipping pioneer Fairtransport, the dream became apparent: a new line of beautiful and efficient sailing cargo clippers should be designed and built.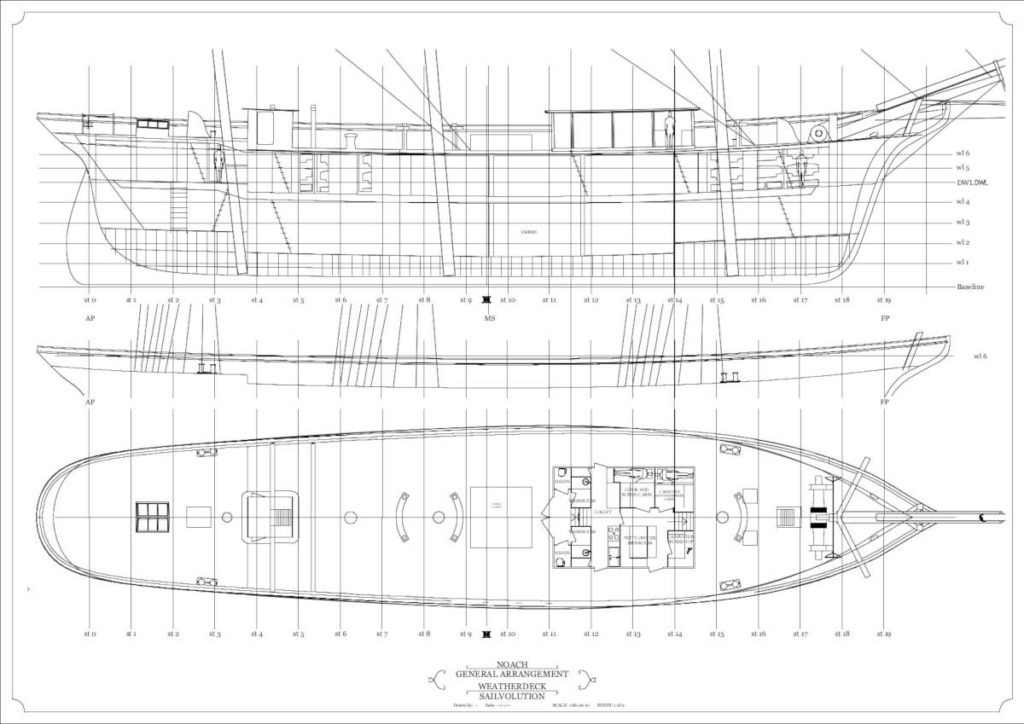 It must have been around 2014 when I had a meeting with the enthusiastic team at Sailvolution, a cooperative of open-source naval engineers, and together we laid the first foundations for a ship design. The preliminary lay-out was based on the original plans of the very successful Dutch clipper ship Noach, found in the library of the Rotterdam Maritime Museum. Furthermore, after several trips to Greenwich to take inspiration from and make sketches of the last surviving clipper ship Cutty Sark, the plans continued to develop.
In 2018, the new company EcoClipper BV was launched and went full ahead with this very exciting and promising business concept. The first steps to be taken: to hire a team, write a business plan, find investors and spread the word. The technical development was slow at first…until the beginning of this year, when the first round of investments were finalized and a team of inspired engineers was formed.
Now with the forming of a specialist team, the design process has accelerated. Where there had previously been a list of basic ship's dimensions there grew a more detailed set of technical specifications. New innovations such as a bio digester system, alternative energy generation, zero waste management, an extra-large bracing angle and closed ballast system are being added to the design. It becomes clearer that this is not a linear process, but a development moving circular. With every rotation through the circle, the team comes closer to the final design.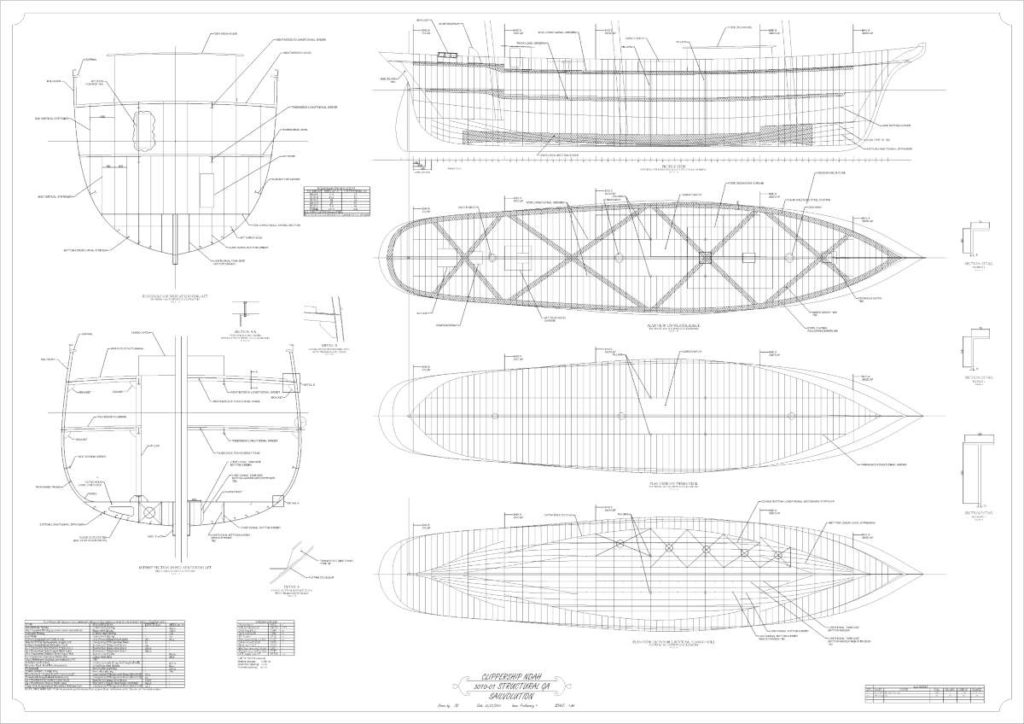 The rigging specifications are now in a detailed stage. This week the cross-section drawing should be ready and next week the overall specifications will be distilled from the many preliminary chapters written. Soon, this information will be ready to send to the selected shipyards for the first round of tender quotations. That is only just the beginning as this design process will produce several hundred pages of detailed technical information and over 100 technical drawings.
When all of this is finalized, the EcoClipper500 prototype will be a very effective zero-emission sustainable cargo and passenger carrier. Each ship will be able to take up to 12 passengers and 36 trainees, and have a total cargo capacity of 500 tonnes. EcoClipper BV is determined to order a series of these ships to serve several worldwide trading and traveling routes. This kind of logistics could and should become the standard of long-distance transport, for our future.