Connecting with the companies which are interested to have their goods transported sustainably.
In the shipping world, ships are being built when the cargo is there to be transported. This has been a known fact in history, and still is no different. For that reason, importers and other shippers, are welcomed by EcoClipper to come in contact to brainstorm about the different routes and destinations. This week, on the schedule: a visit to Cologne, with Sebastian Brimmers co-founder of the pepper importer Hennes finest.
About 80% of the goods entering the large seaports of the Netherlands: Rotterdam and Amsterdam, are distributed further to other European destinations. For a large part these destinations are in Germany. As of such when, a few weeks ago, a German pepper importer contacted EcoClipper, it was no surprise.
Yet, when communication developed further things really started happening. The initiator of the contact, Sebastian Brimmers, turned out to be an avid sailor having a few Atlantic crossings under his belt, and determined to make a change in the logistics part of Hennes finest product: pepper. The initial talks moved from sustainability, fair trading standards and social responsibility, via transparency in business, communicating a true and just story to the meteorological circumstances, trade winds, monsoons and sailing routes of the world.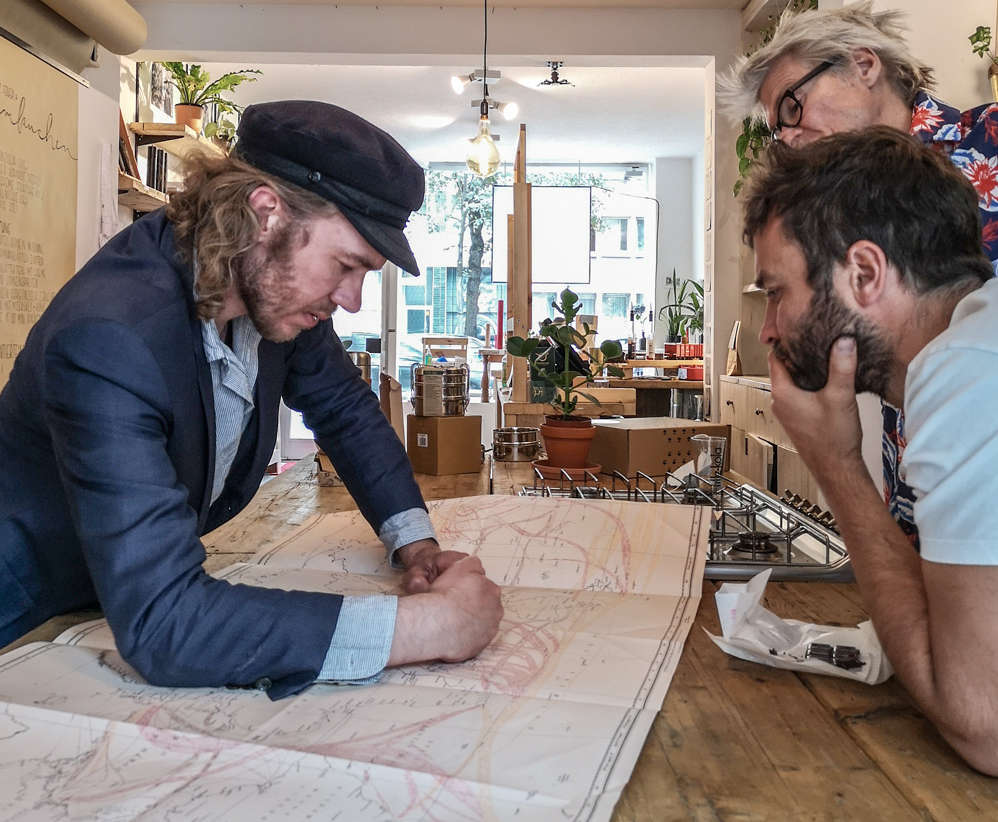 Hennes finest is a German pepper company founded 10 years ago by three friends. They were traveling around Eastern Asia, and saw opportunities in the trade of pepper, grown in Cambodia by small farmers. During their successful rise and existence, they spread the love for good and fair grown quality pepper throughout Germany. Now, they were at a crossroads to take their brand even further, and close the loop of sustainability by also making the transport sustainable.
When Sebastian's intentions became clear, there was no way around it then to pay a visit to Hennes finest headquarters in Cologne. In line with the vision of sustainable travel, I took a pleasant train ride from Amsterdam, and arrived the same morning at the main train station next to the impressive gothic medieval cathedral of Cologne. Here Sebastian, greeted me, and after a visit to this cathedral and some fine spiritual lingering, we were off to the logistics warehouse were, we met some of the business partners who are responsible for packaging and sending all the pepper from there around Germany.
In the afternoon Sebastian, introduced me to his two companions: Martin Gompelmann and Bastian Stollwerk, in the shop and offices of the company. Here maps, drawings, samples and coffee came on the table, and a good few hour of brainstorming went past. It became very clear an Asia to Europe line, for emission free clipper ships, is not only a fabulous dream, but quite an appealing cargo, and passenger route, feasible from a sailing and economical point of view.
On the train ride back, full of pepper stories and samples of the real product, and as architecture changed and rolling hills turned into low flat land again, I realized that this visit would become a start of a story, which could promise to become quite big.
To be continued…